Our brides continue to amaze me! I was fortunate to meet Kimberly and Paul and cover their wedding this weekend at the fabulous
Marriott Marco Island
. I will be posting soon with a preview of their wedding images, but I had to share some of these right away!
Kimberly told me she was making her own wedding invitations and I knew they would be fabulous because she is currently working as a graphic designer. But I was completely blown away! Each invitation even included a crystal-studded starfish broach hand attached to a satin ribbon. She has created a custom invitation company called
Platinum Paper
which I know is going to just totally be successful!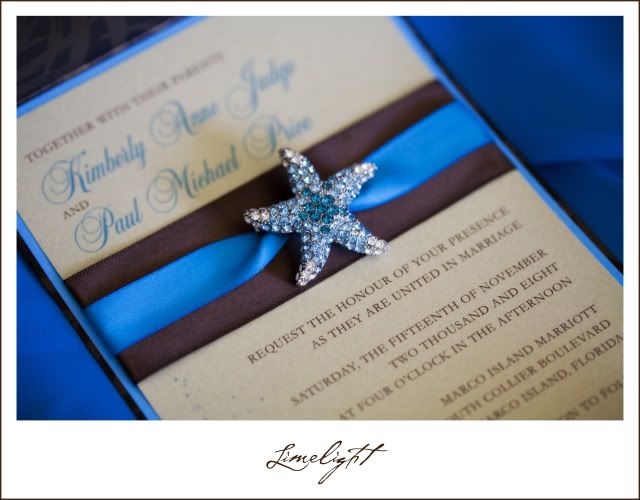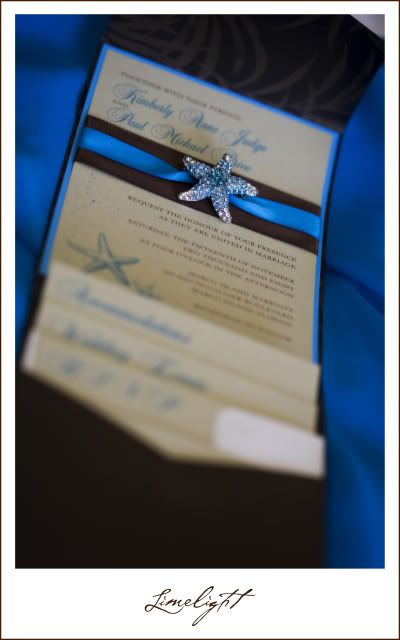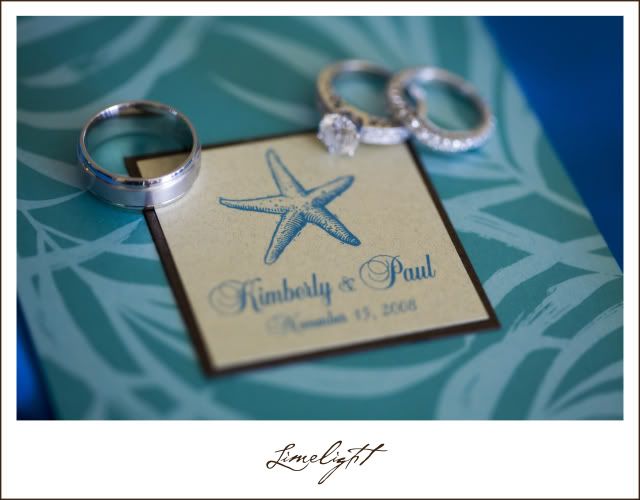 These eye-grabbing invites set the mood for the amazing decor in the ceremony, reception and lounge-style after party. Everything was pulled together through the vision of Award winning celebrity wedding planner Tiffany Nieves from
Dream Design Weddings
.