Lani and Wes share a beautiful love for each other and the special island of Bimini. I am so honored that I was able to capture this amazing wedding and get to know two such wonderful people. Before the ceremony, Lani and Wes shared a private moment together and we had the opportunity to create a few portraits that really captured the emotion of seeing each other for the very first moment on their wedding day I have been waiting a long time to post this one because of it being considered for publication.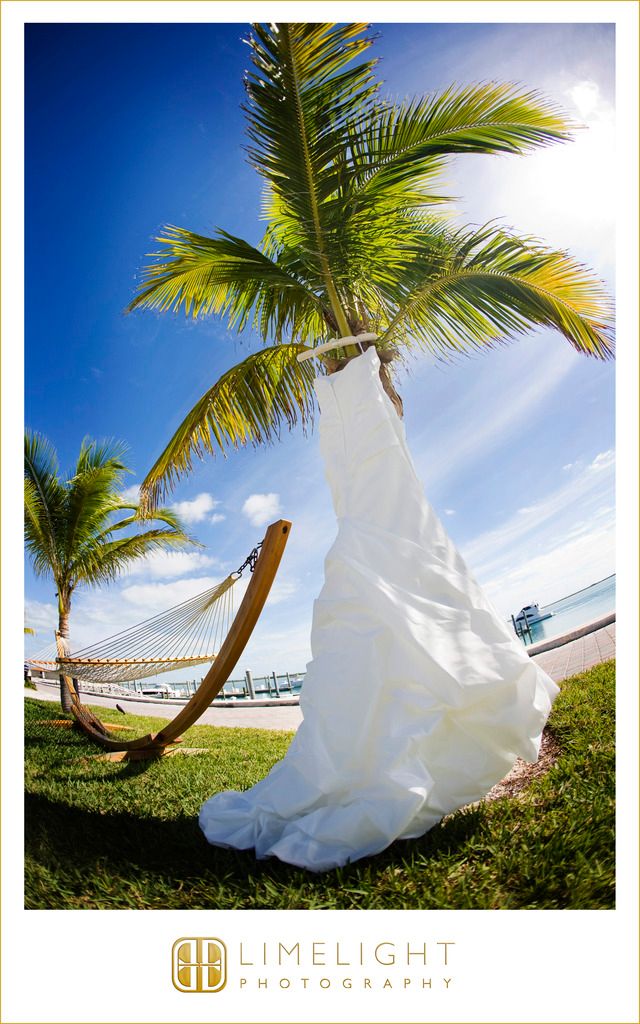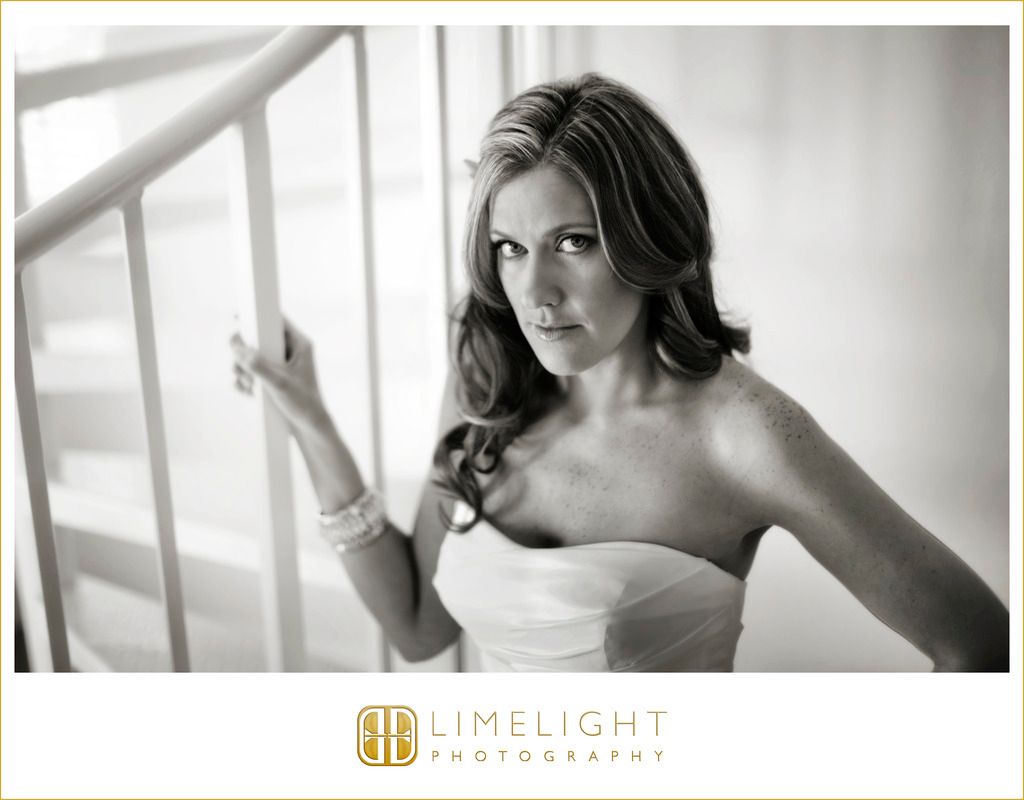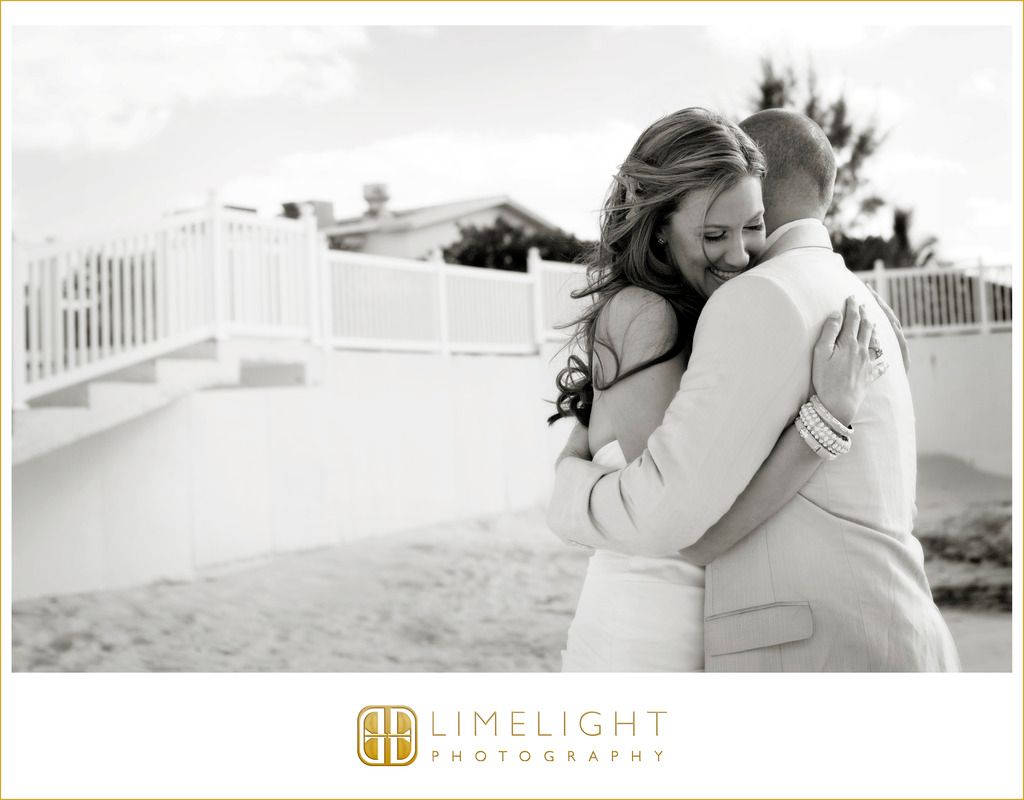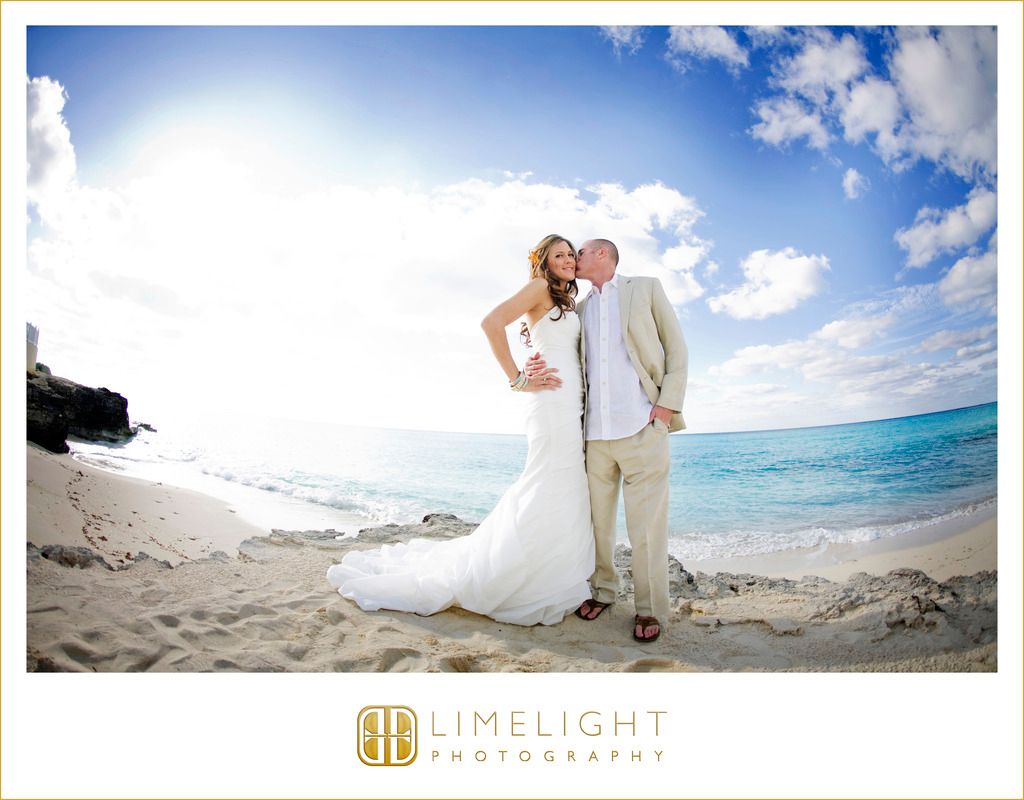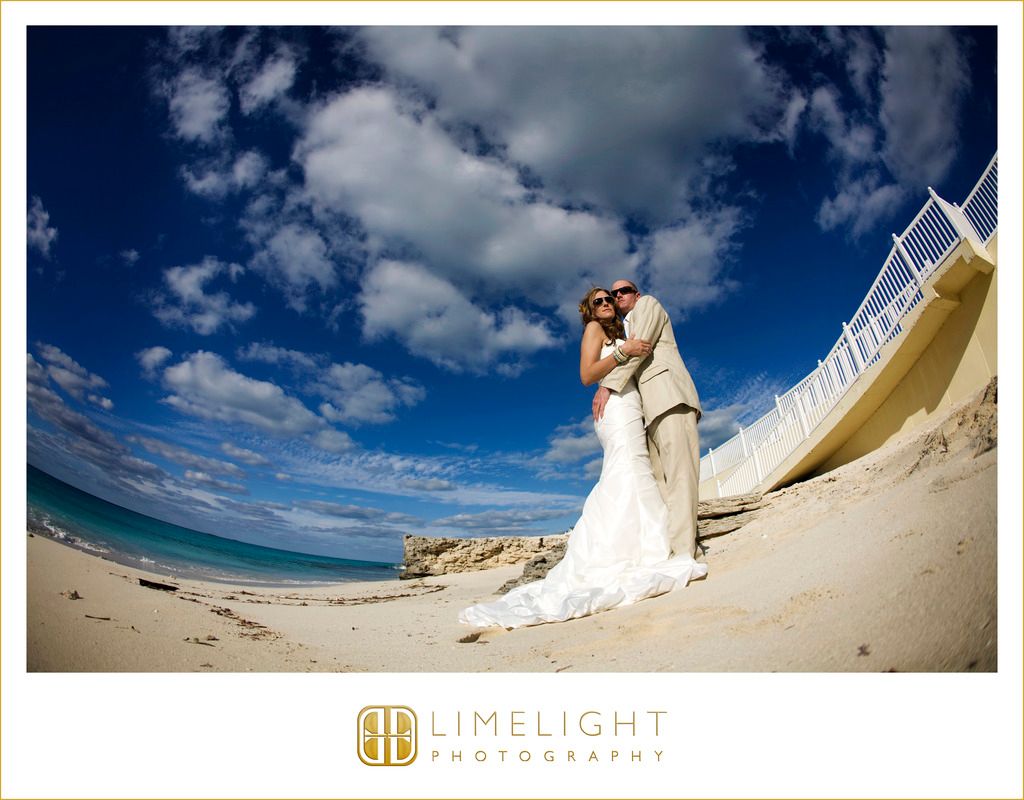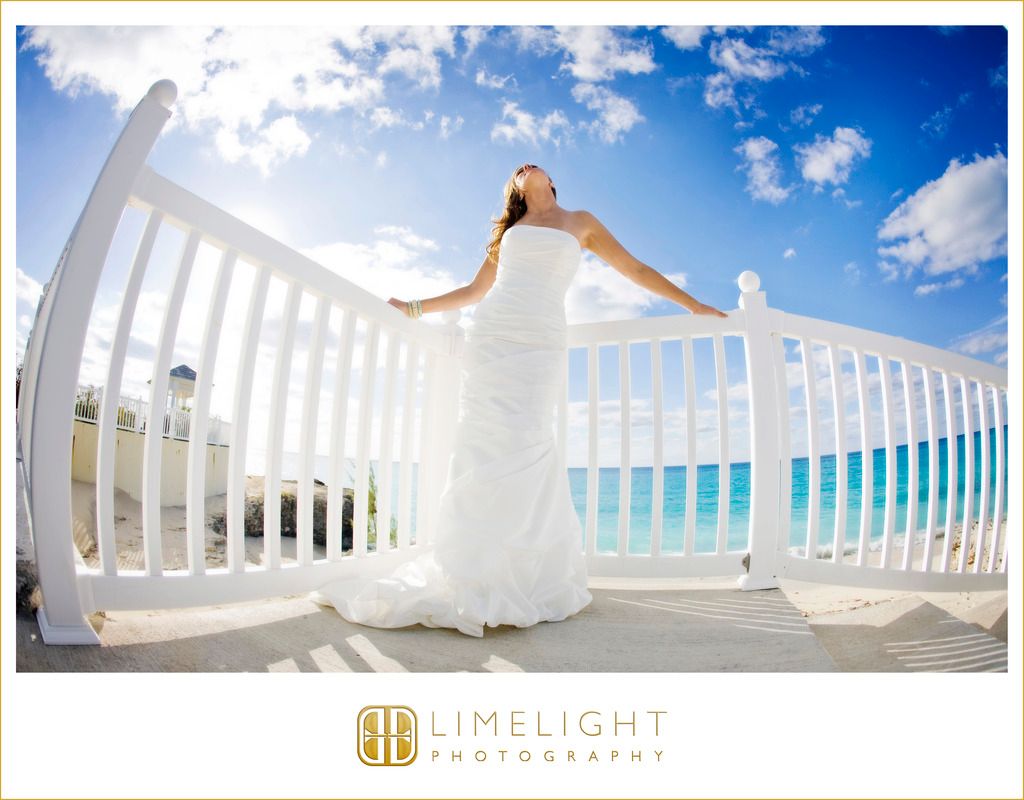 The intimate ceremony was held on a cliff overlooking the pristine blue ocean. The waves softly crashed in the background a Lani and Wes's family gathered around to witness the exchange of vows. Lani's brother Justin walked her down the aisle and gave her away.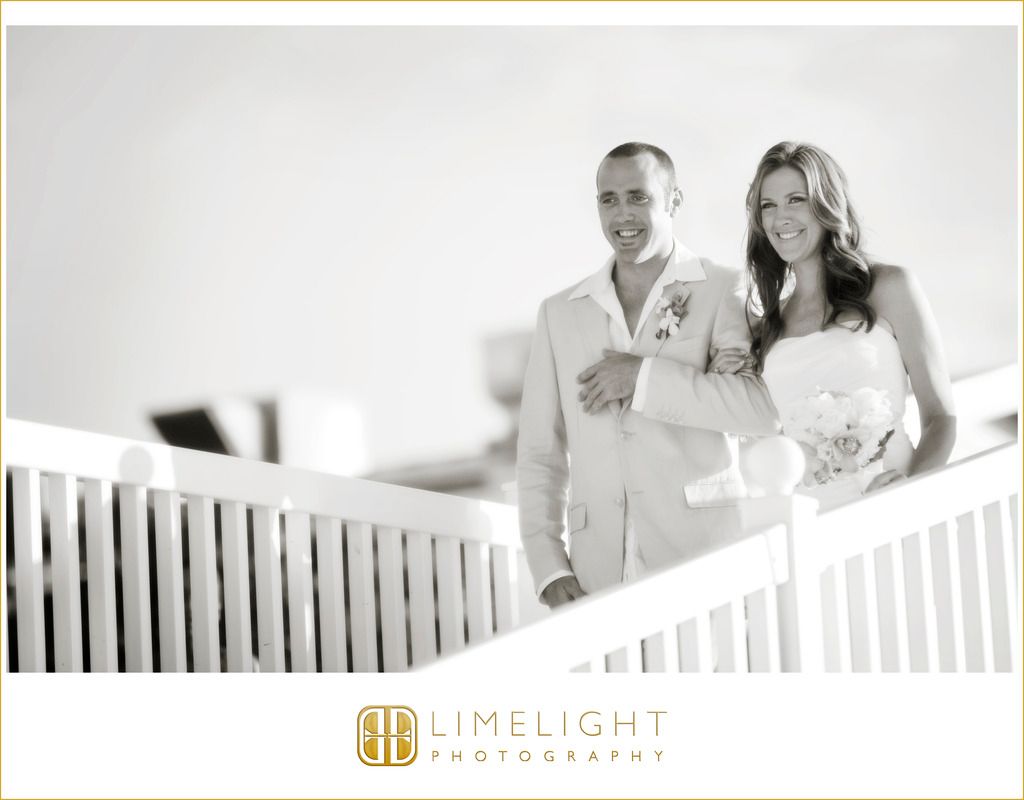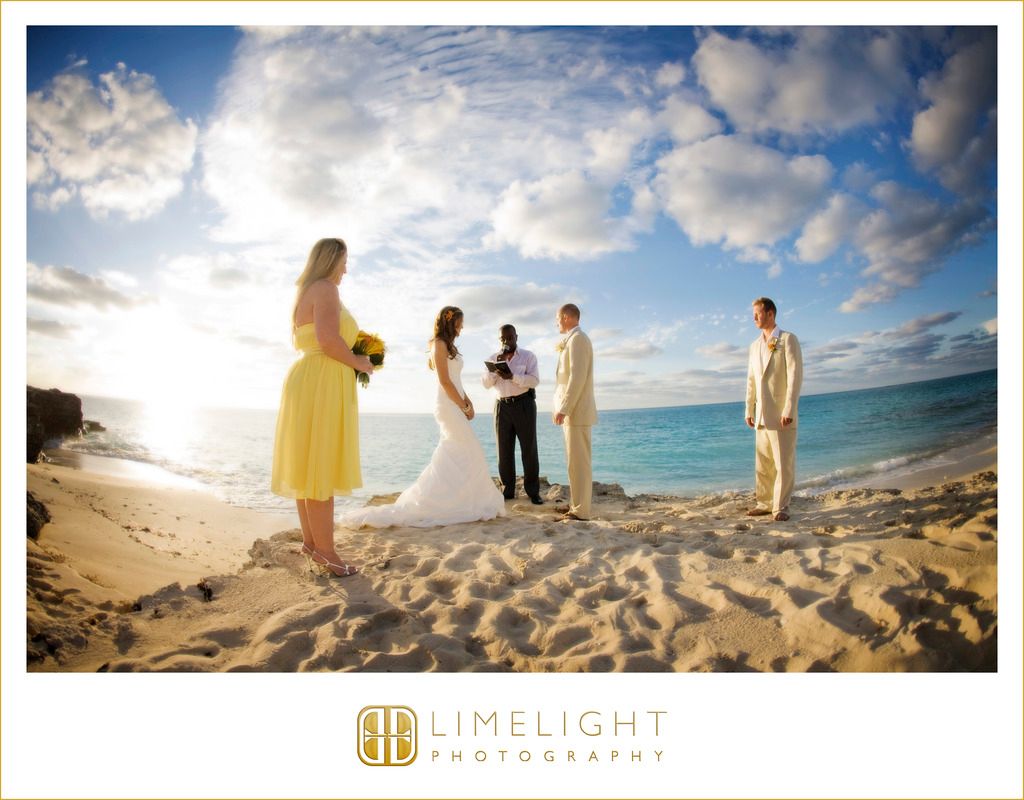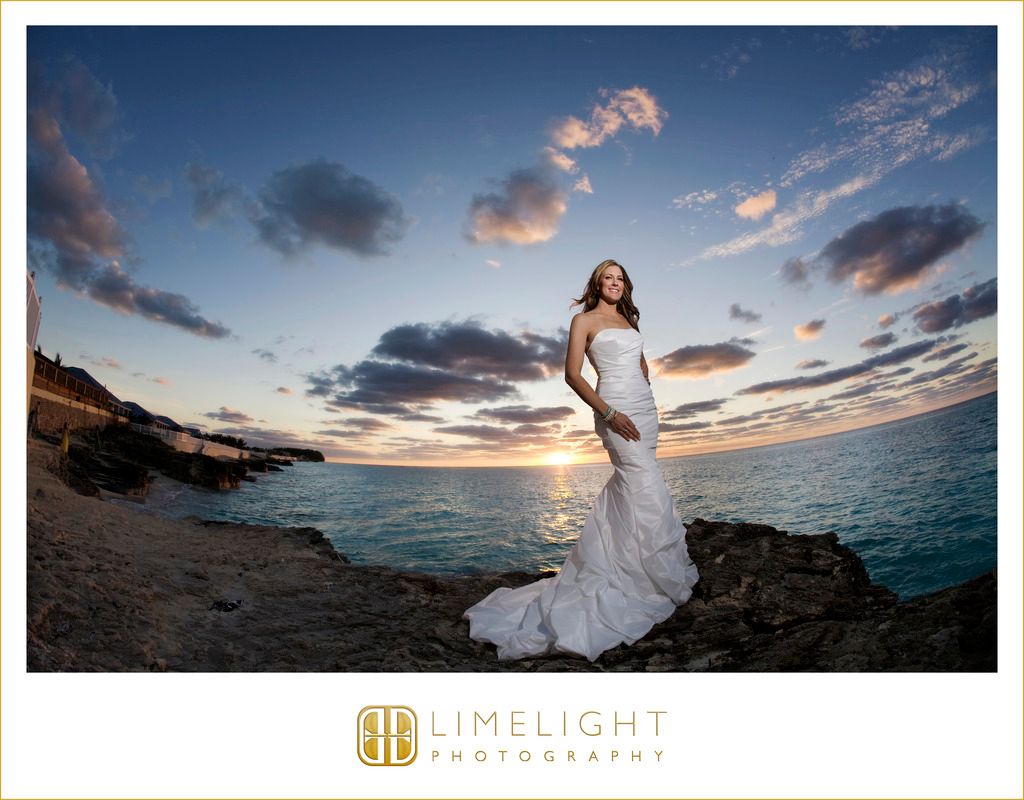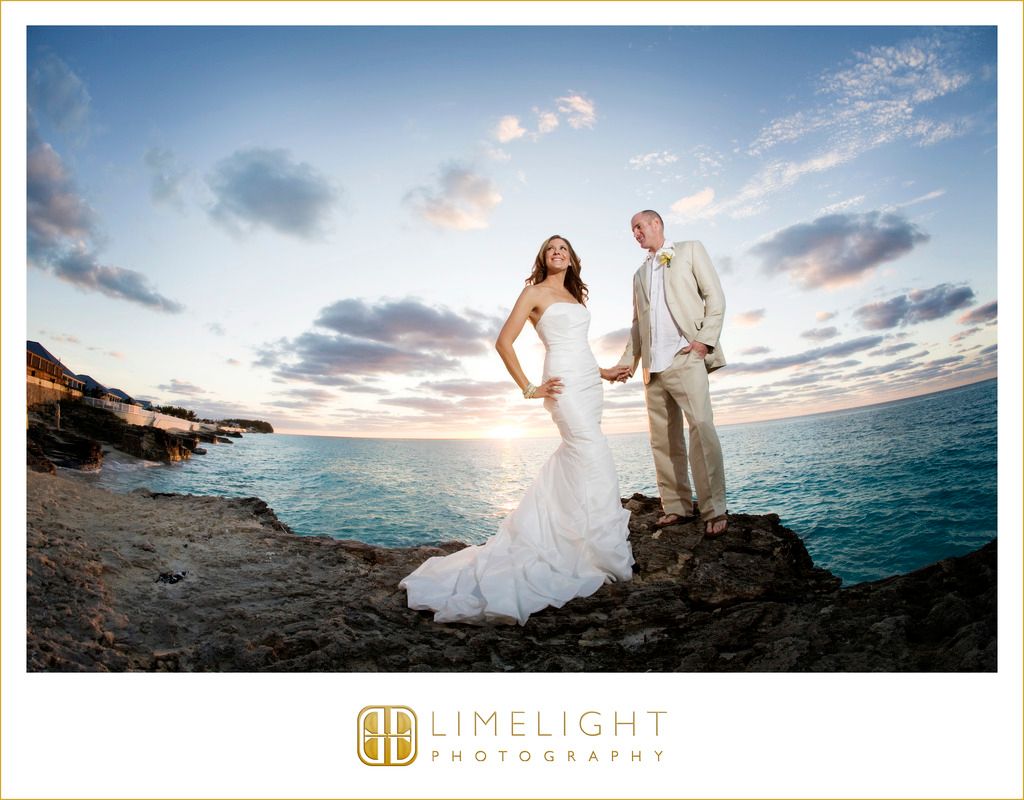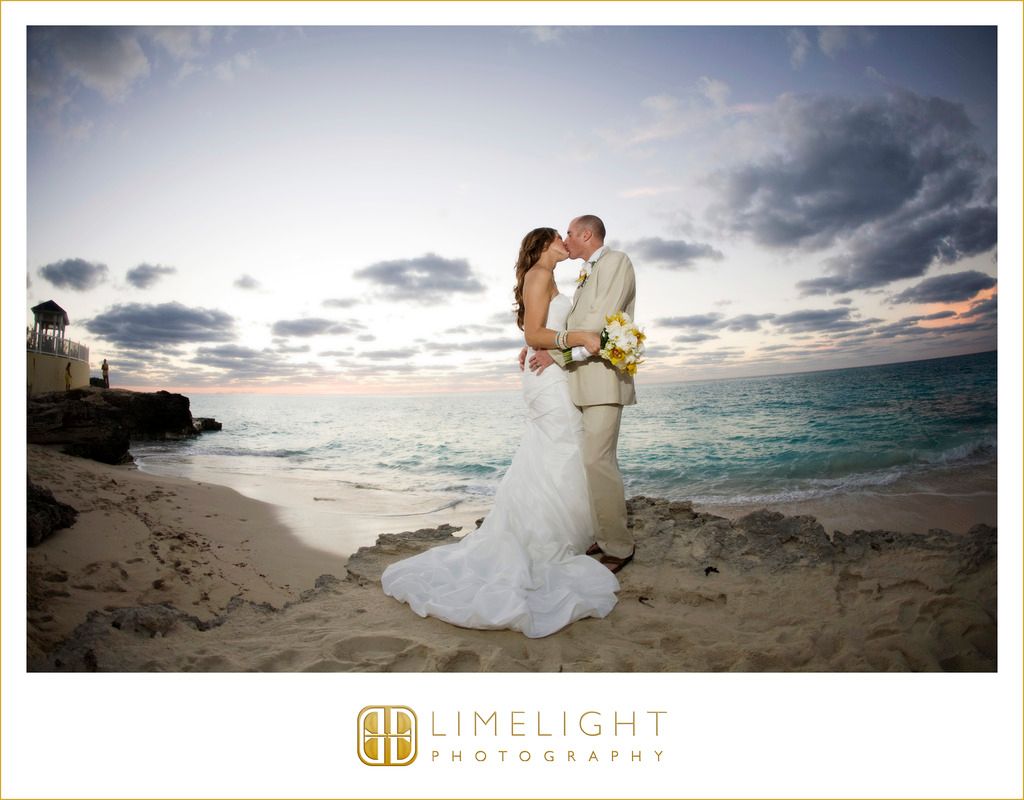 The reception was held at the
Bimini Bay Resort and Marina
Infinity Pool. One large dinner table was created to maintain the feeling of intimacy and family bond. The linens were turquoise blue the color of the ocean and the flowers were orange mokara orchids and yellow dendrobium orchids
that really popped with vibrant color and reflected the setting sun. The cake was also topped with yellow and orange flowers and set on a turquoise payette linen from
Nuage Designs
. The reception ended with each guest lighting a wish lantern and letting it float away into the night sky.
The celebration continued on the beach outside of Sherry's Bar complete with a bonfire, s'mores and a local drumming band.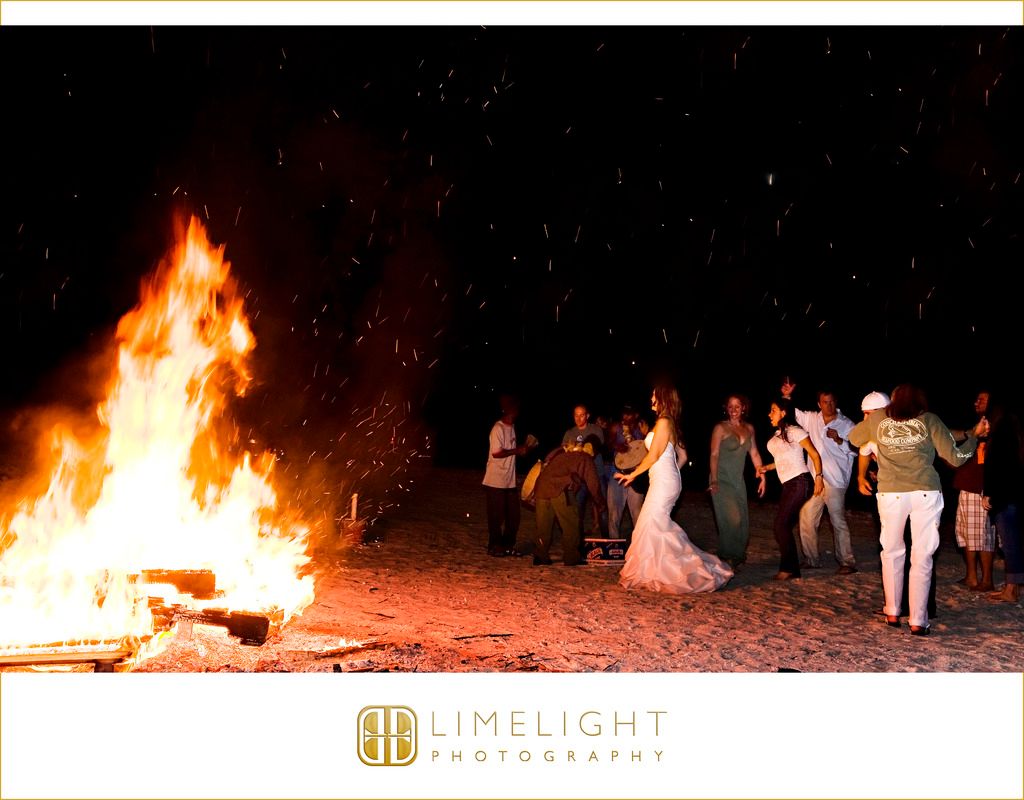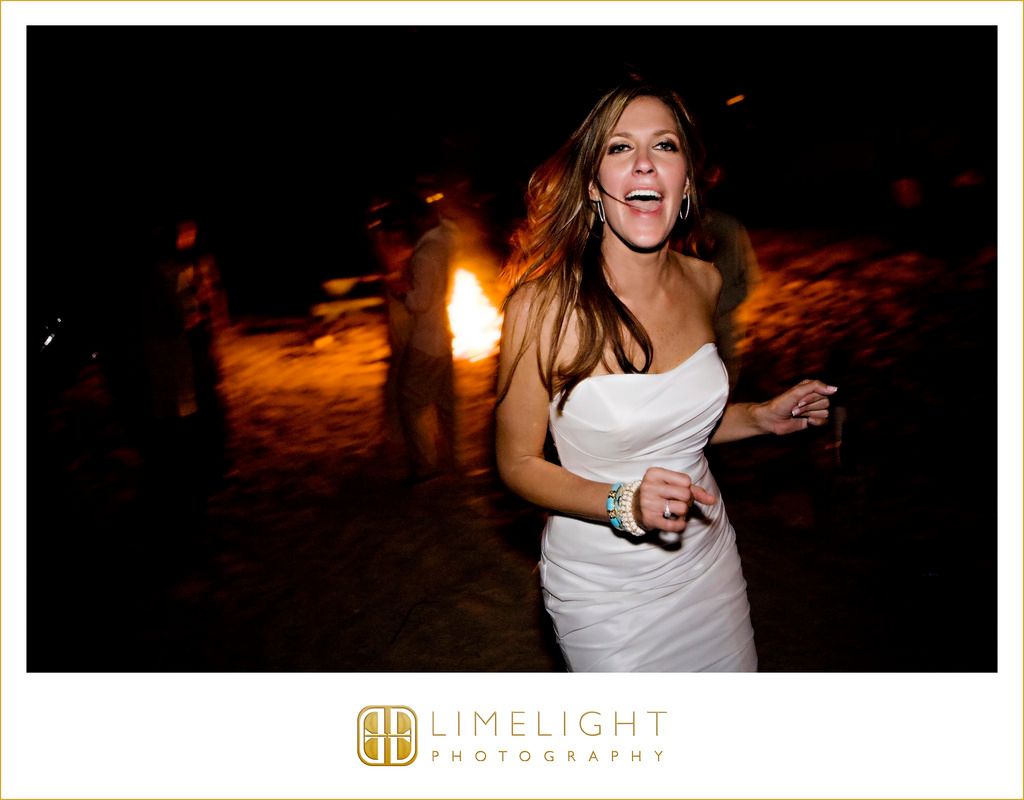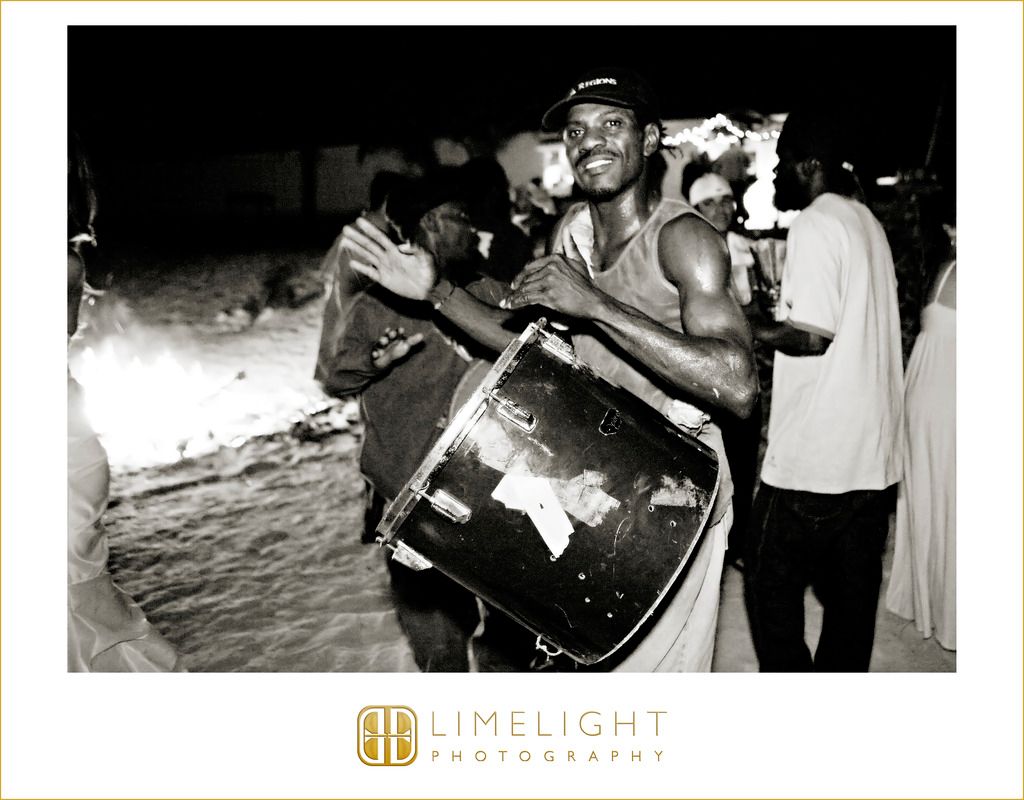 The day we left the island we woke up at 5am to capture portraits of Lani and Wes in the true island setting of Bimini in the first morning light. We ended the excursion with trashing the dress in the crystal-blue waters inside of an ancient ship that is halfway sank and rusting away.