My mailbox was bursting with luv notes this week! Nothing makes my day like a hand-written note in the mail!
Kristina and Jay were an amazingly sweet bride and groom we photographed this month at the Don Cesar
.
Kristina is so full of appreciate she sent us a heartfelt letter even before her wedding too!

One of our fav make-up and hair artists Michele Renee from the
Michele Renee Hair and Makeup Artist Group
was excited she worked with us on our
Limelight photo shoot.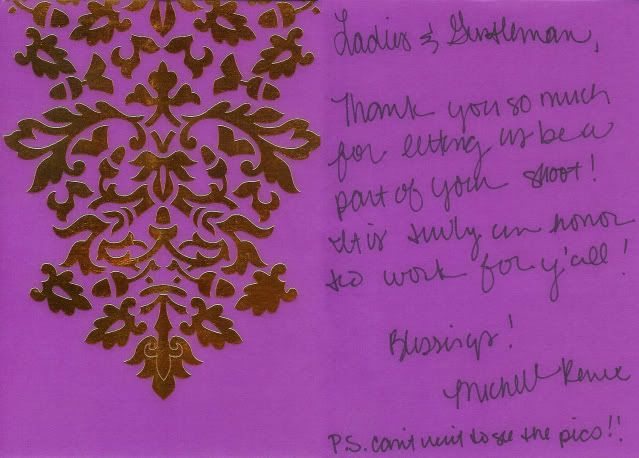 We had a visit from Vicky with Icing on the Cake who brought us some of her yummy treats!