Michael and I spent Thanksgiving in Bimini with our amazing clients Lani and Wes and their friends and families. Bimini is a magical place that offers serenity and exotic tranquility. We flew out of Ft. Lauderdale on a small plane. The flight is only 17 minutes! From there we boarded a ferry and then rented our very own golf cart to get around the tiny island which is only 7 miles long. Golf carts are the preferred method of transportation.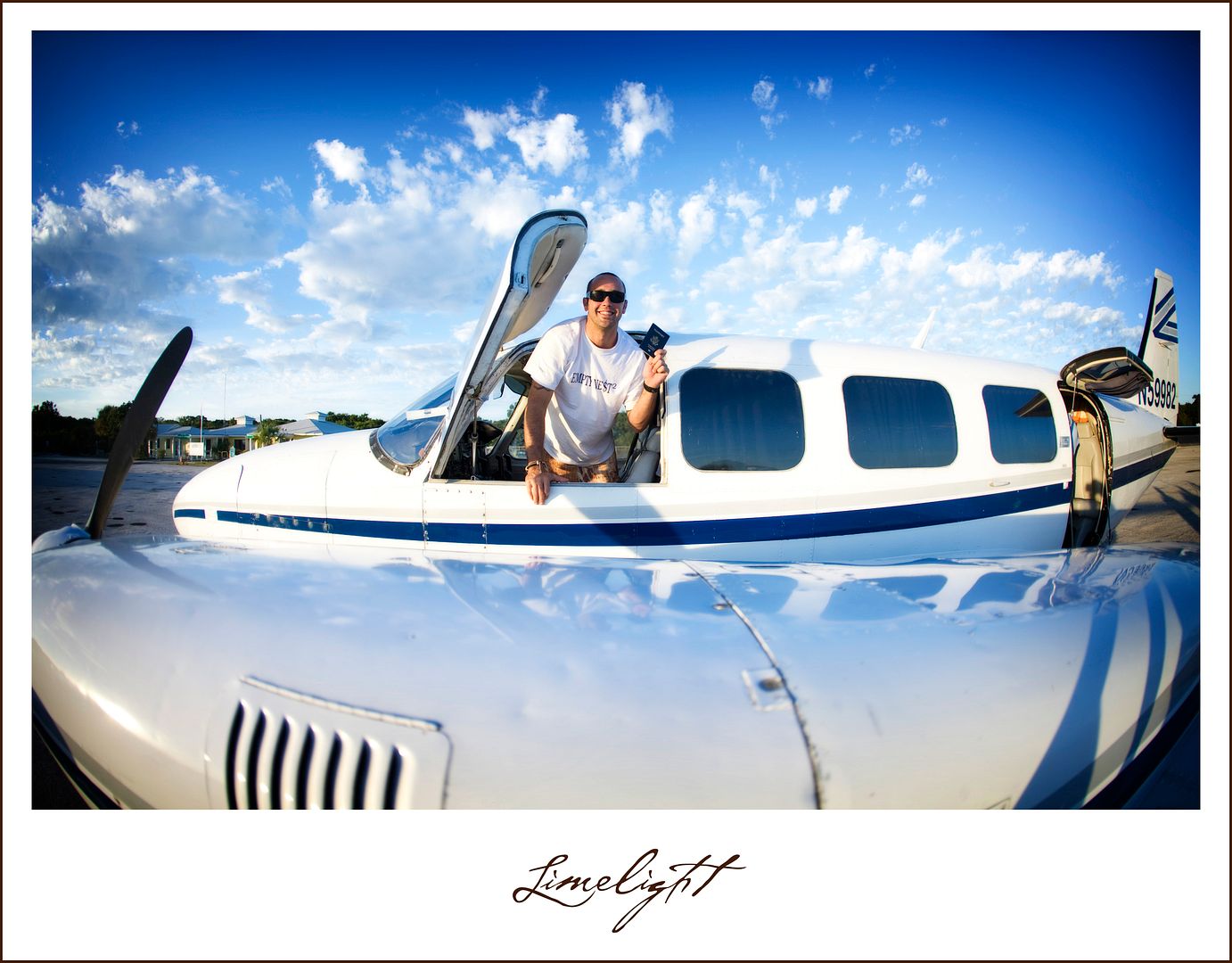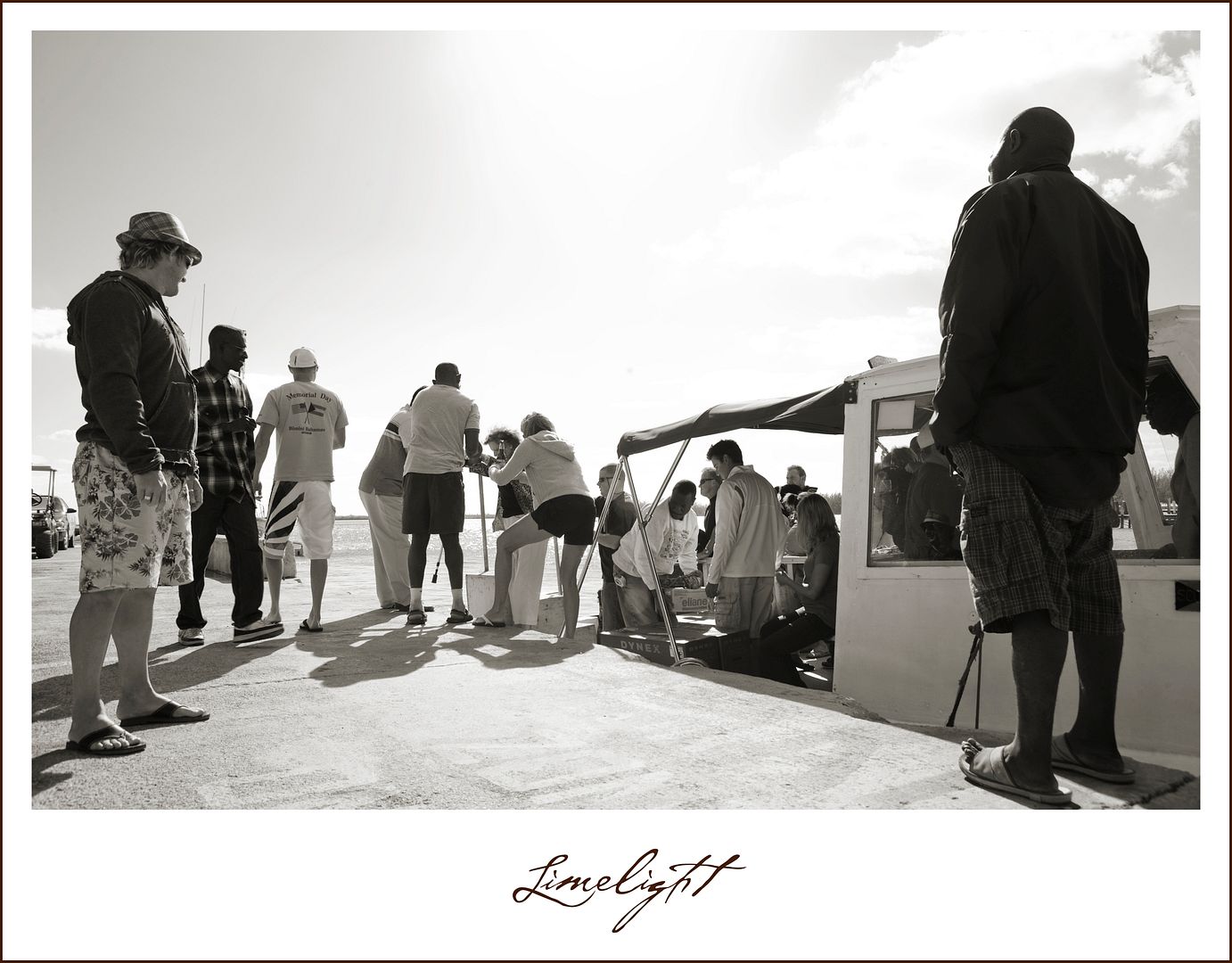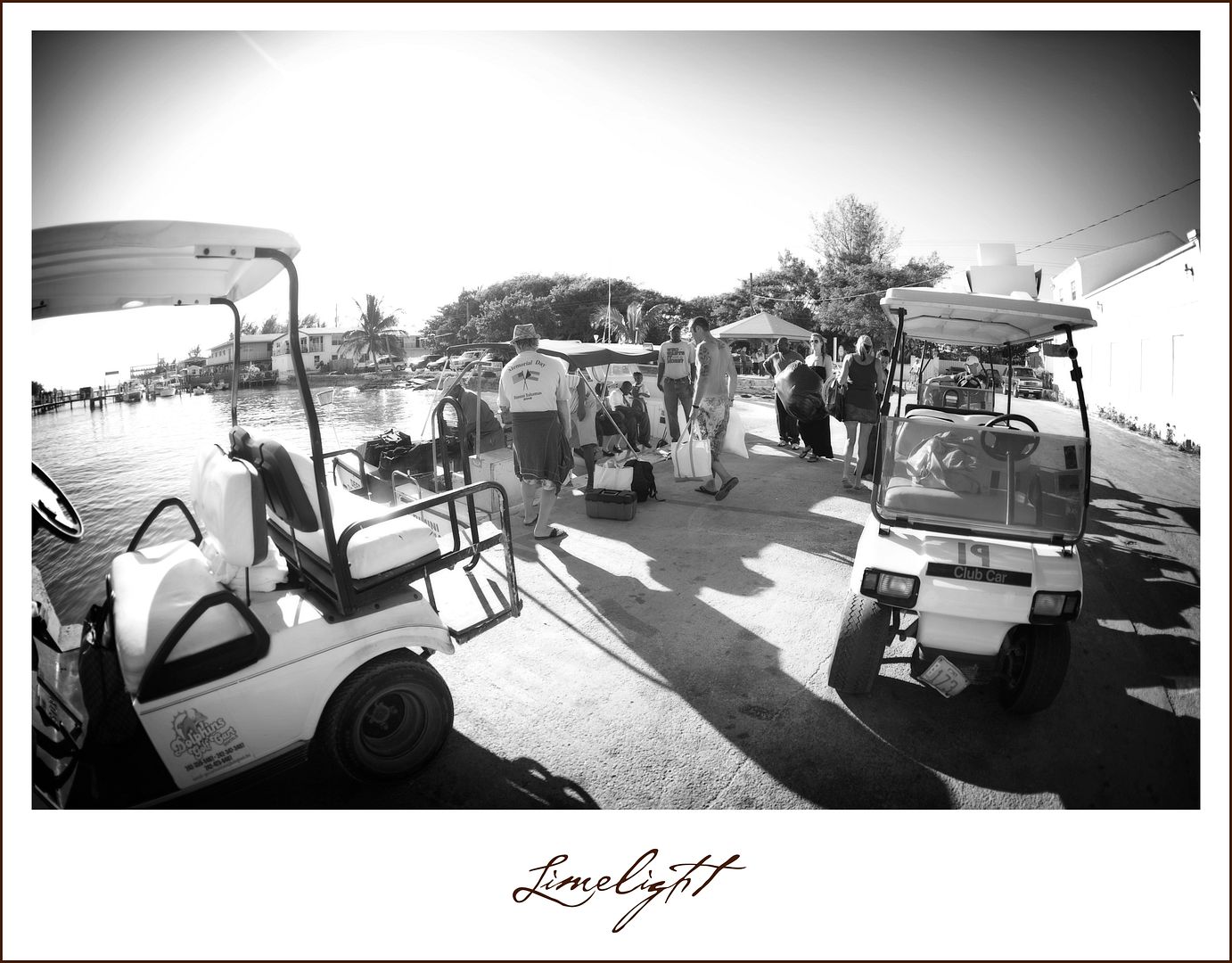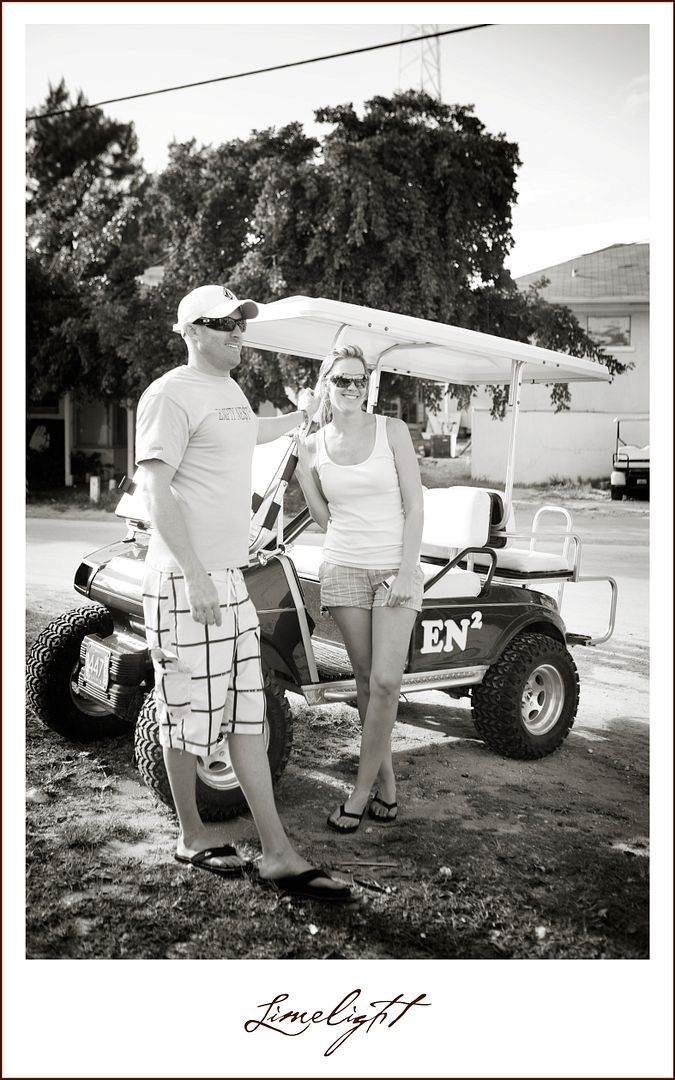 Our first stop was Joe's Conch Shack. Joe was on hand to catch the conch, cut the meat out and create a fresh conch salad right in front of us.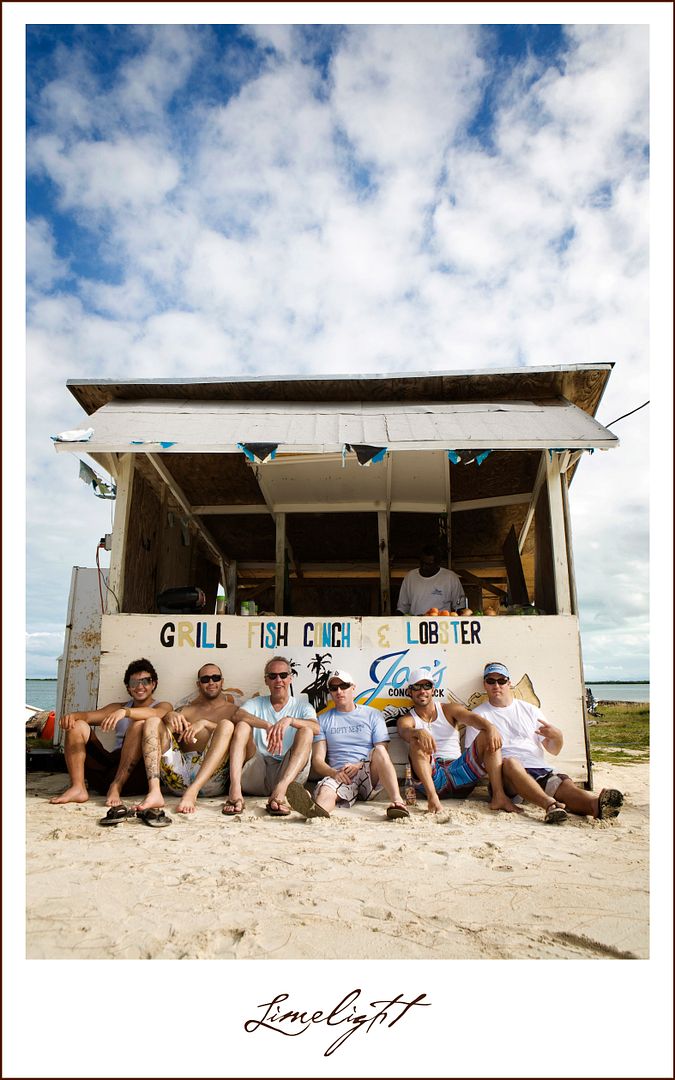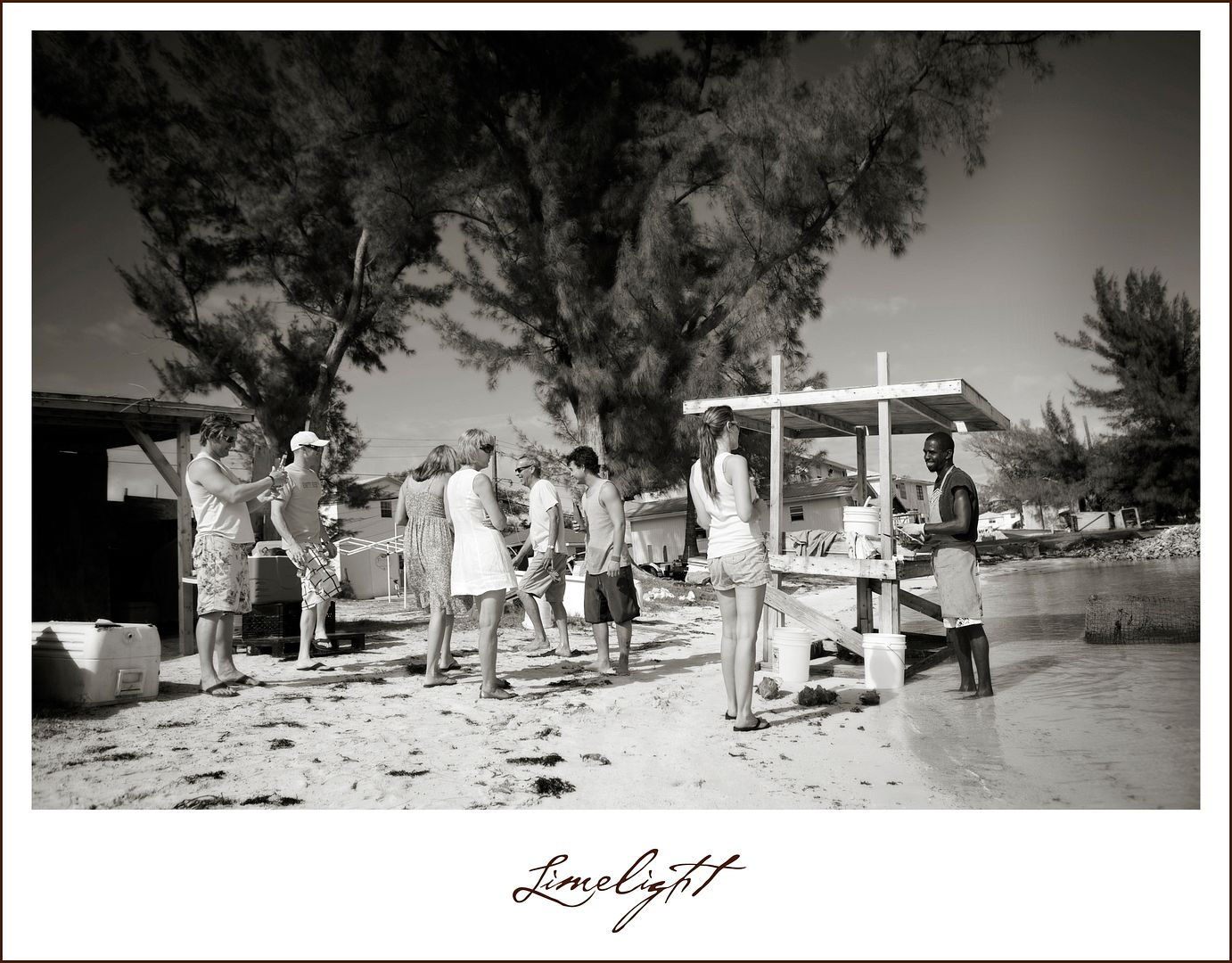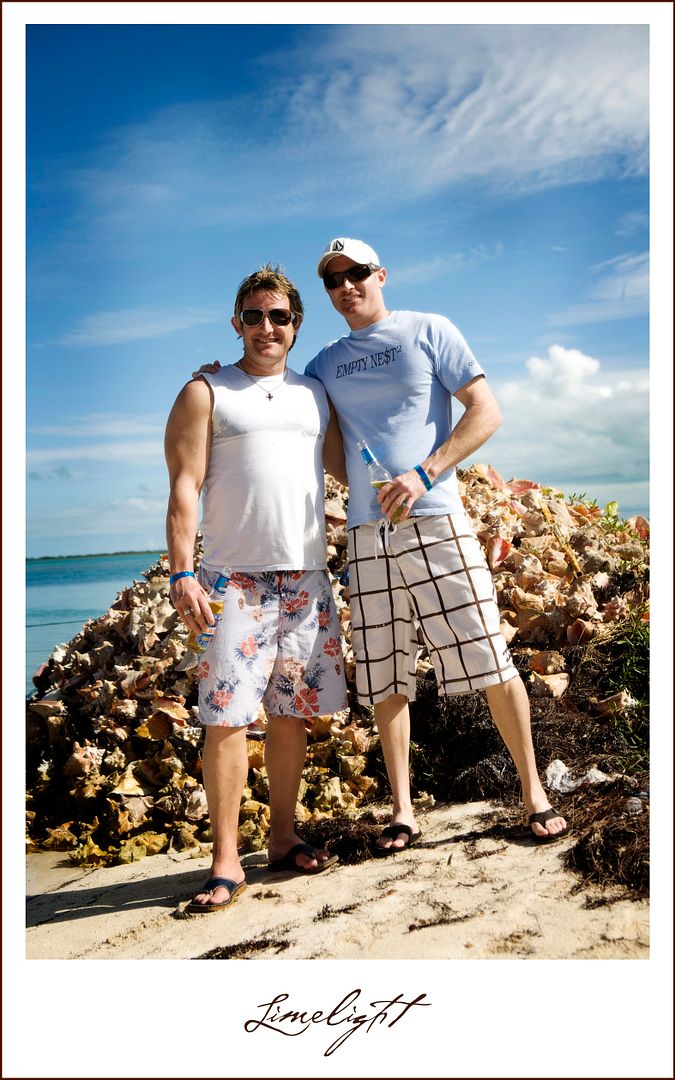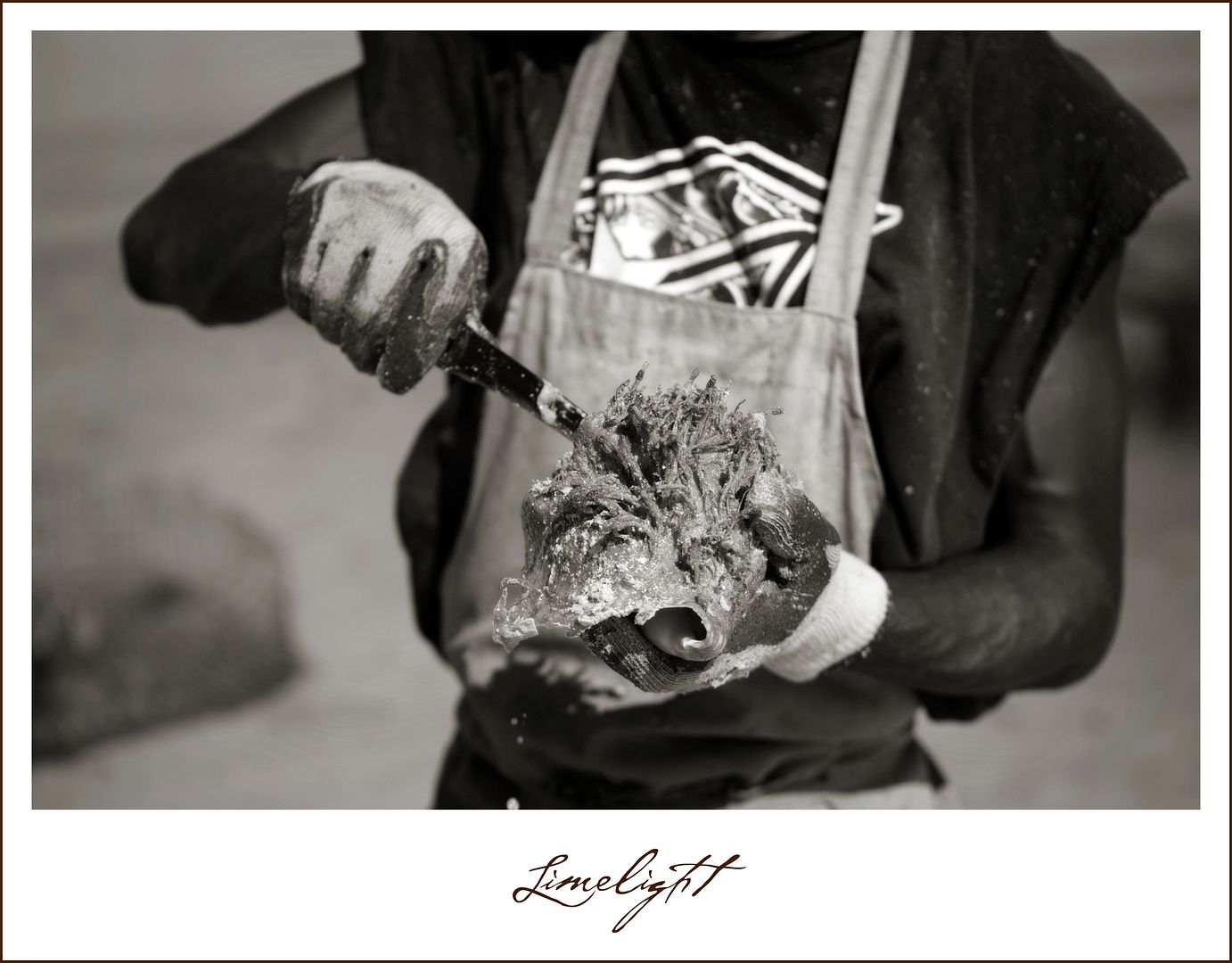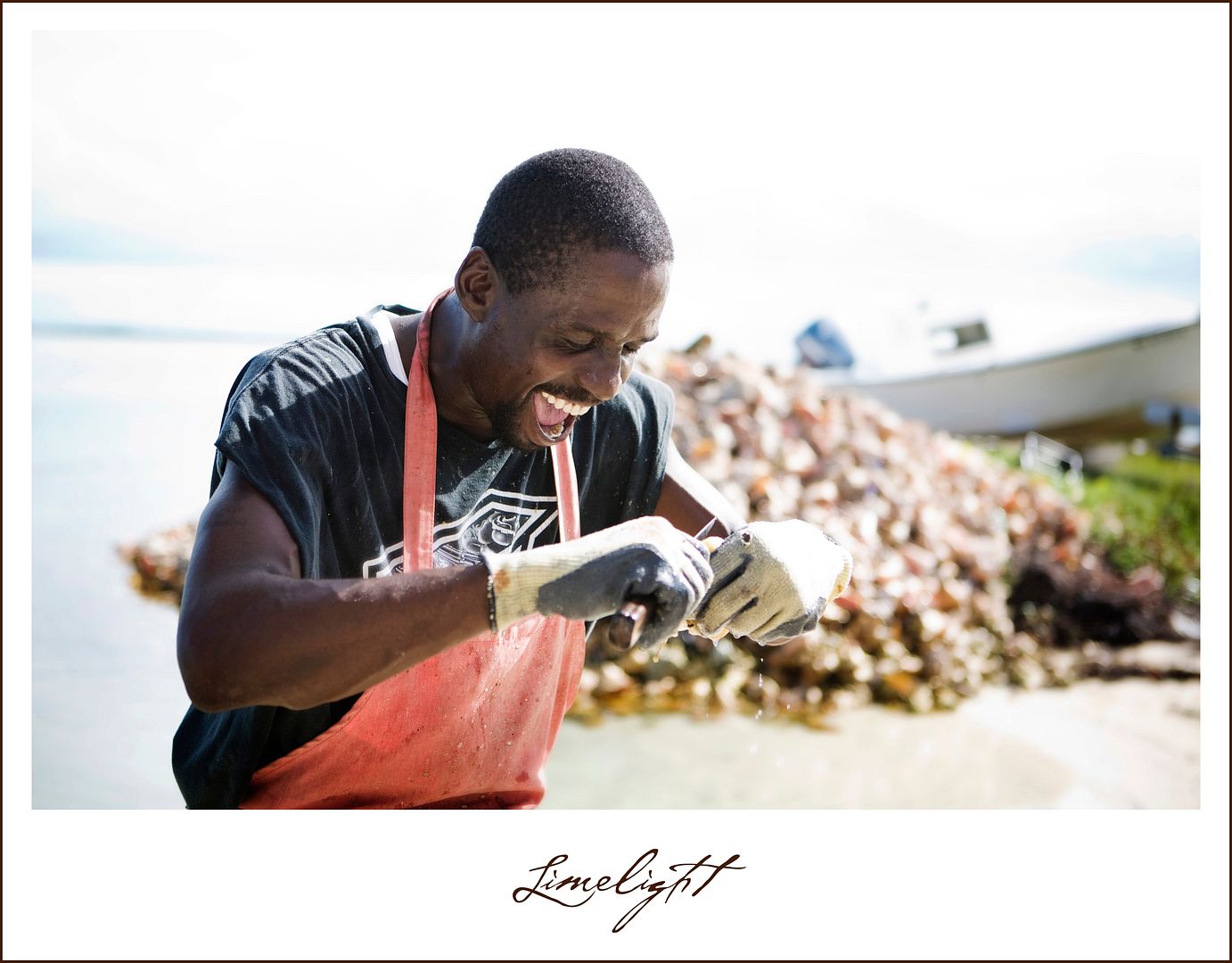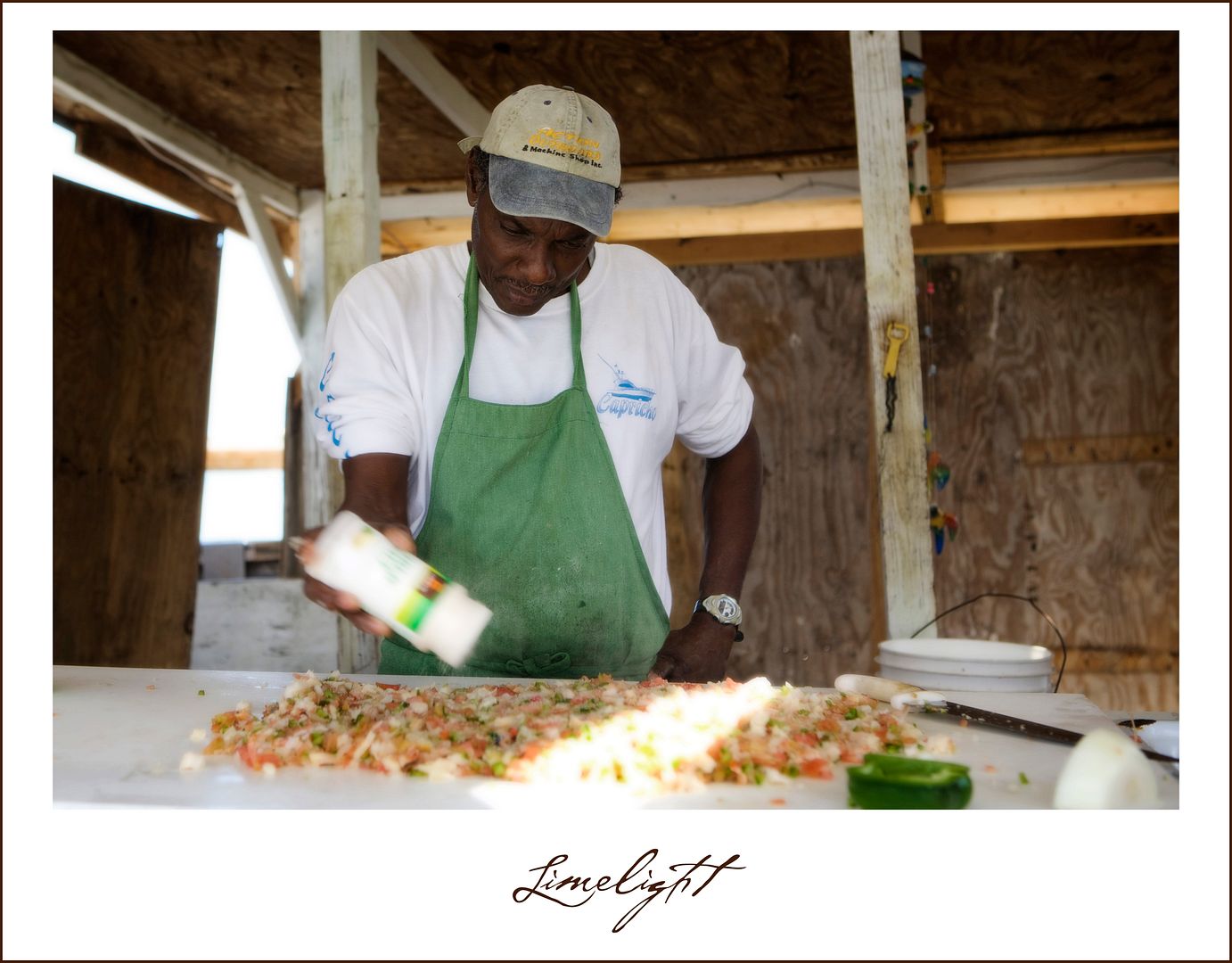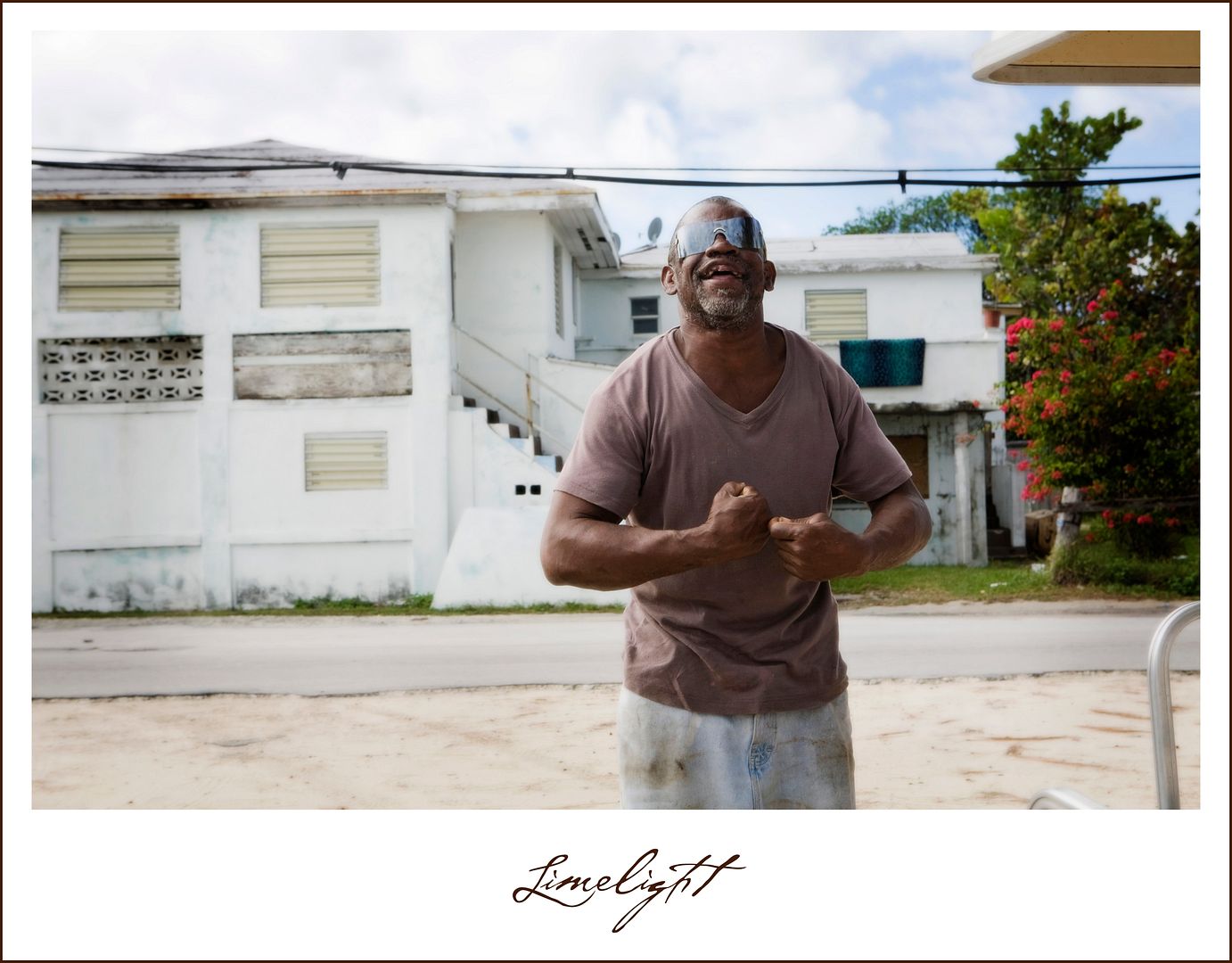 Lani brought Bacardi t-shirts from a promo she was involved in in the states. Some of the guys hopped on bicycles and headed out for adventure and to hand out these t-shirts to the locals. It was really fun to spot people wearing these t-shirts.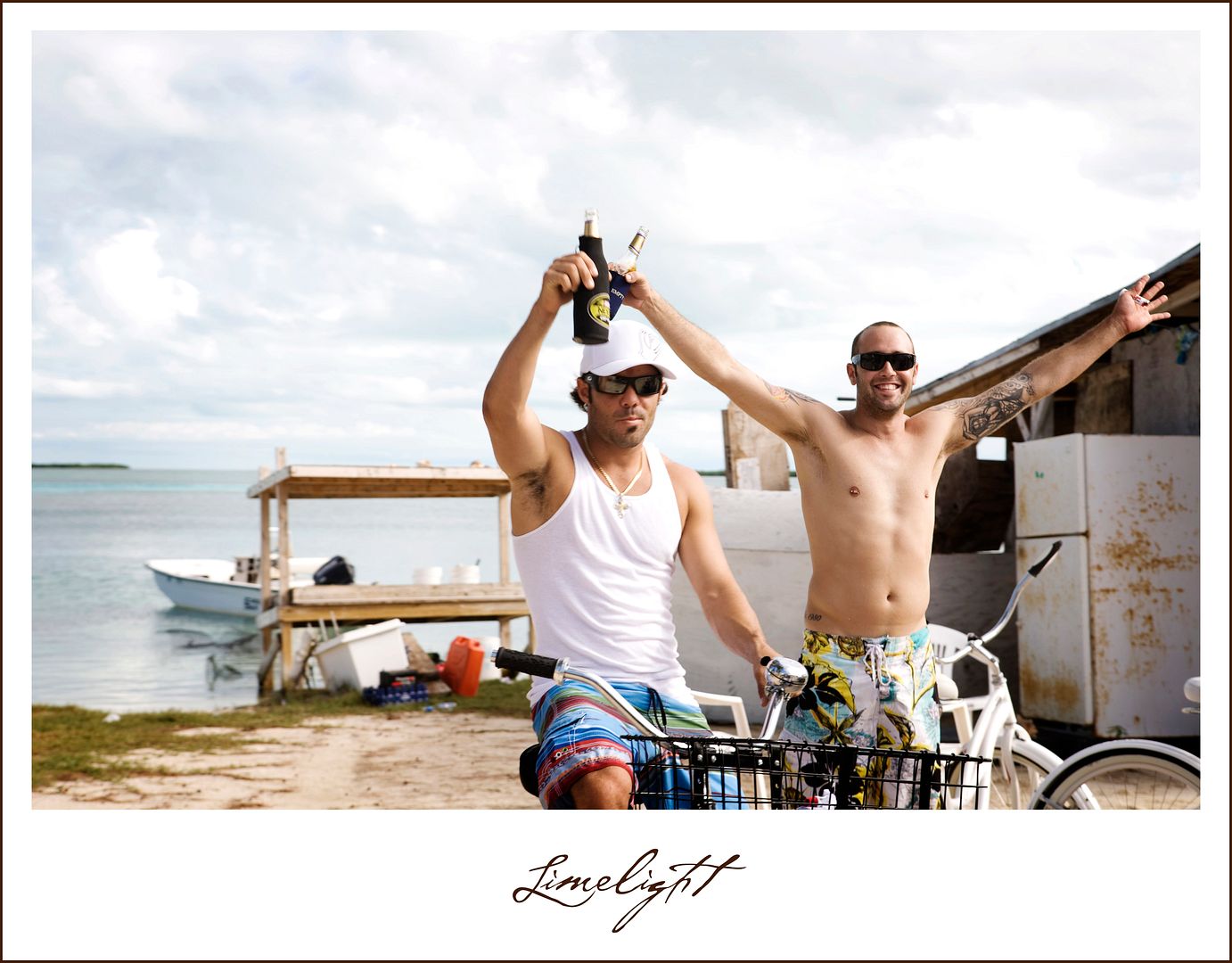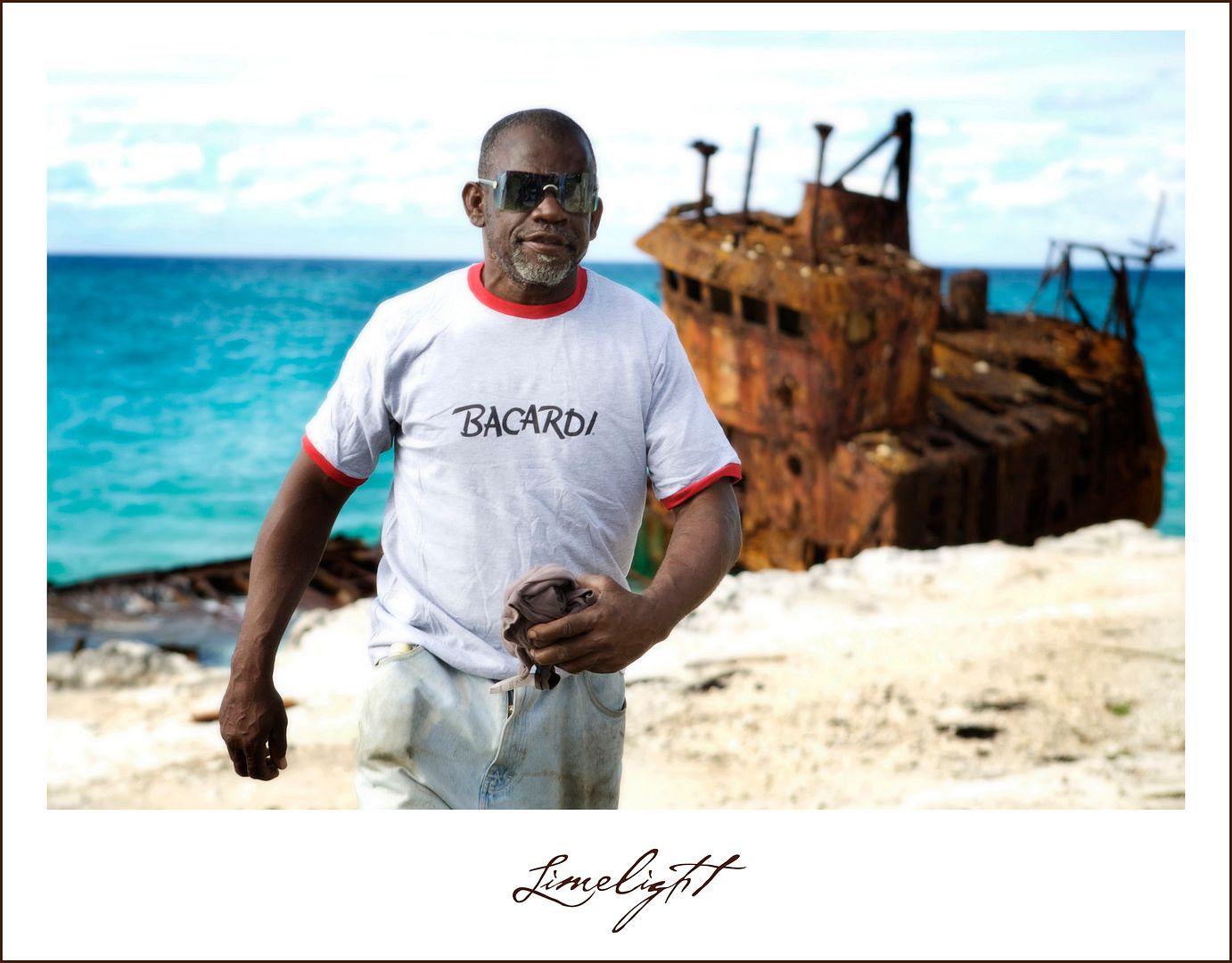 Next the guys discovered a crab boat docked in-shore. They traded t-shirts for the opportunity to climb to the top of the boats and jump off over and over again. Michael even jumped! I stayed nice and dry and took all the pictures.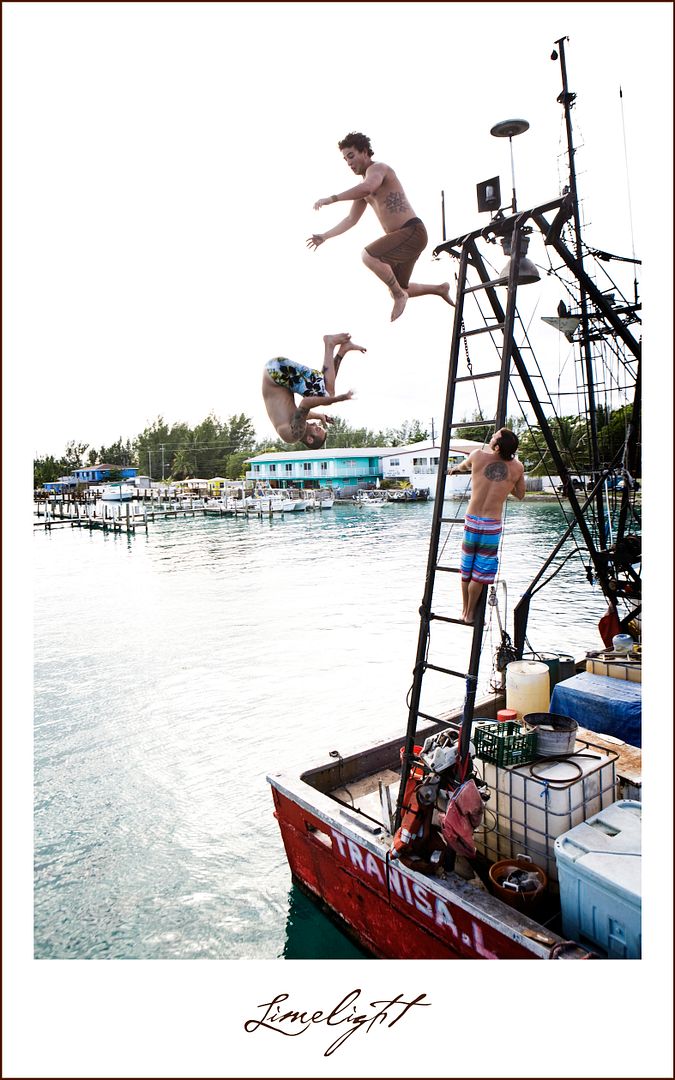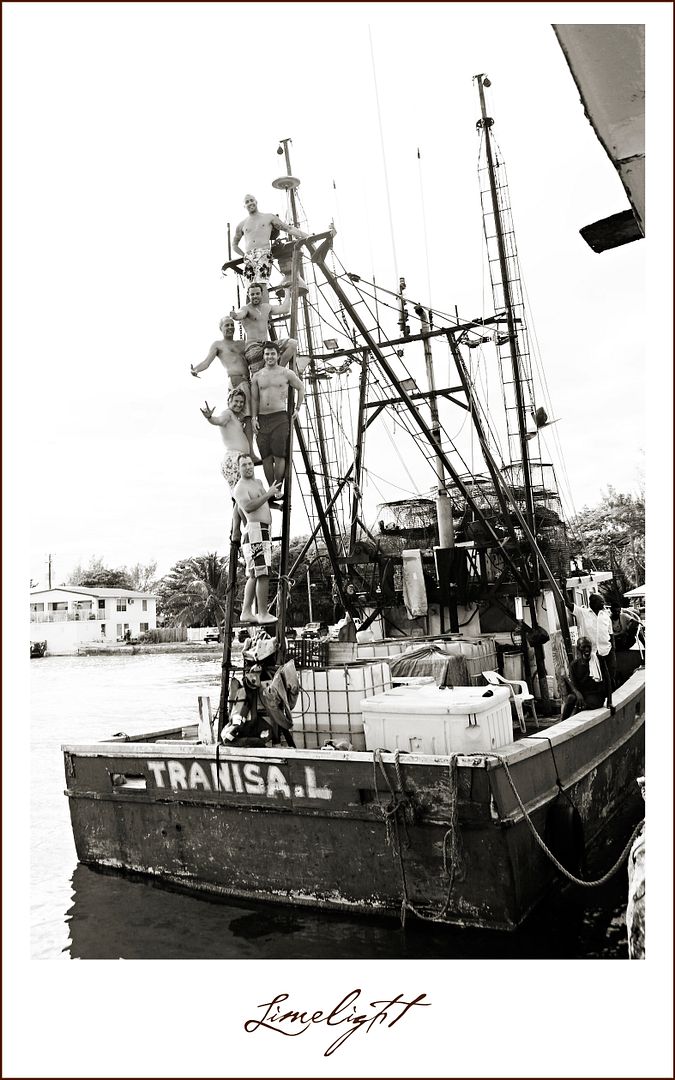 Lani and Wes welcomed us with open arms to their Thanksgiving dinner at the family home which is named the Empty Nest and is very well-known throughout Bimini. This was an evening filled with family, love and celebration.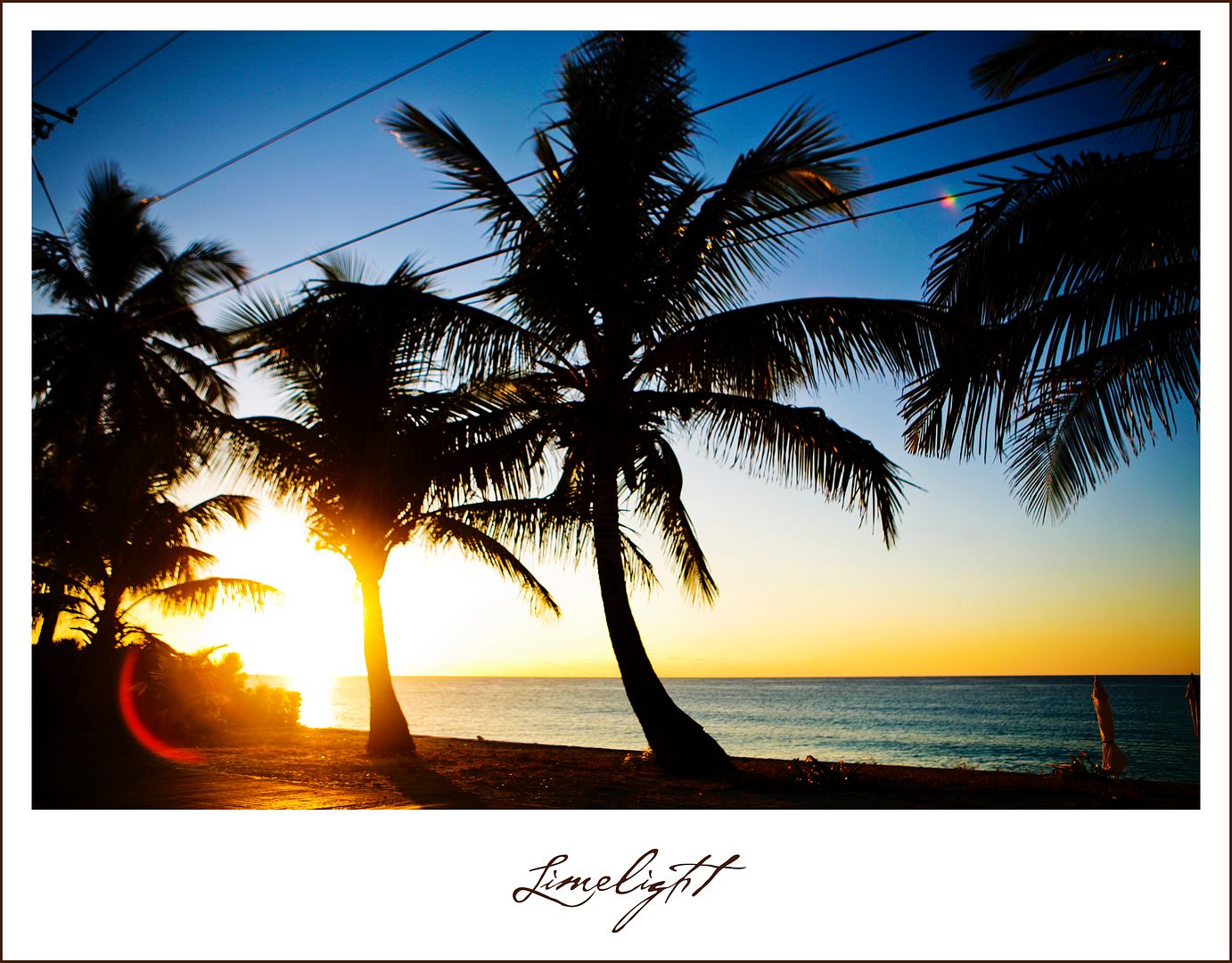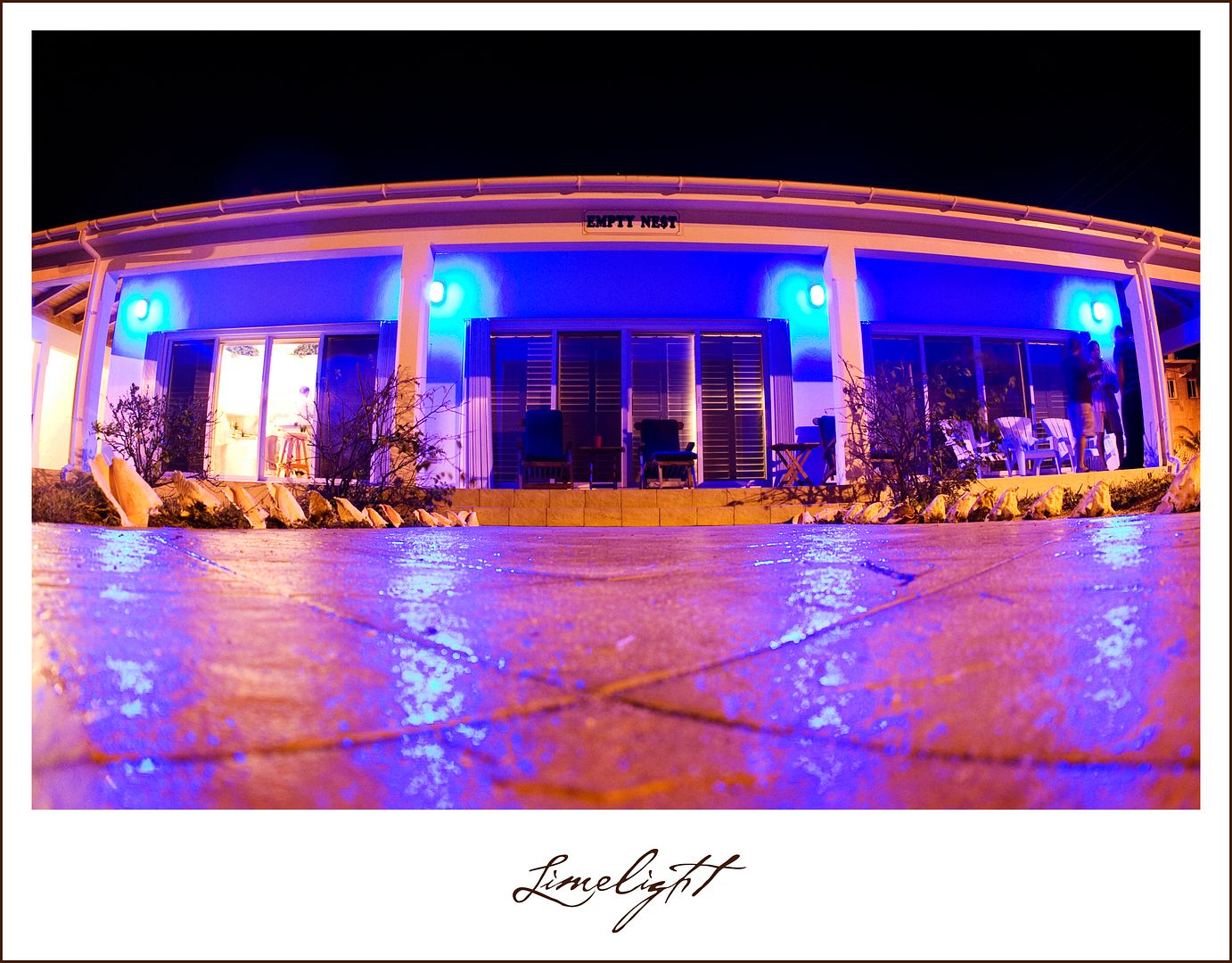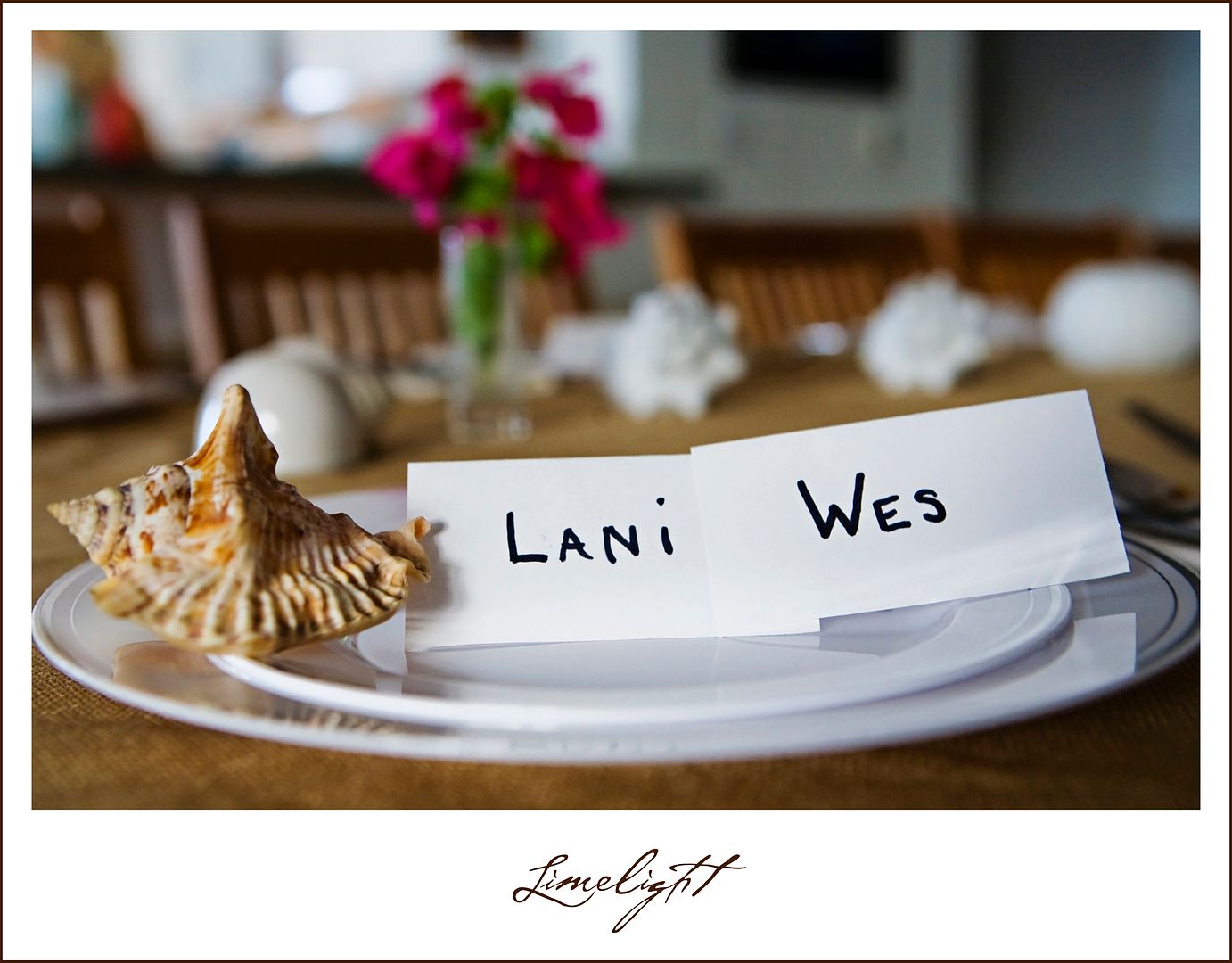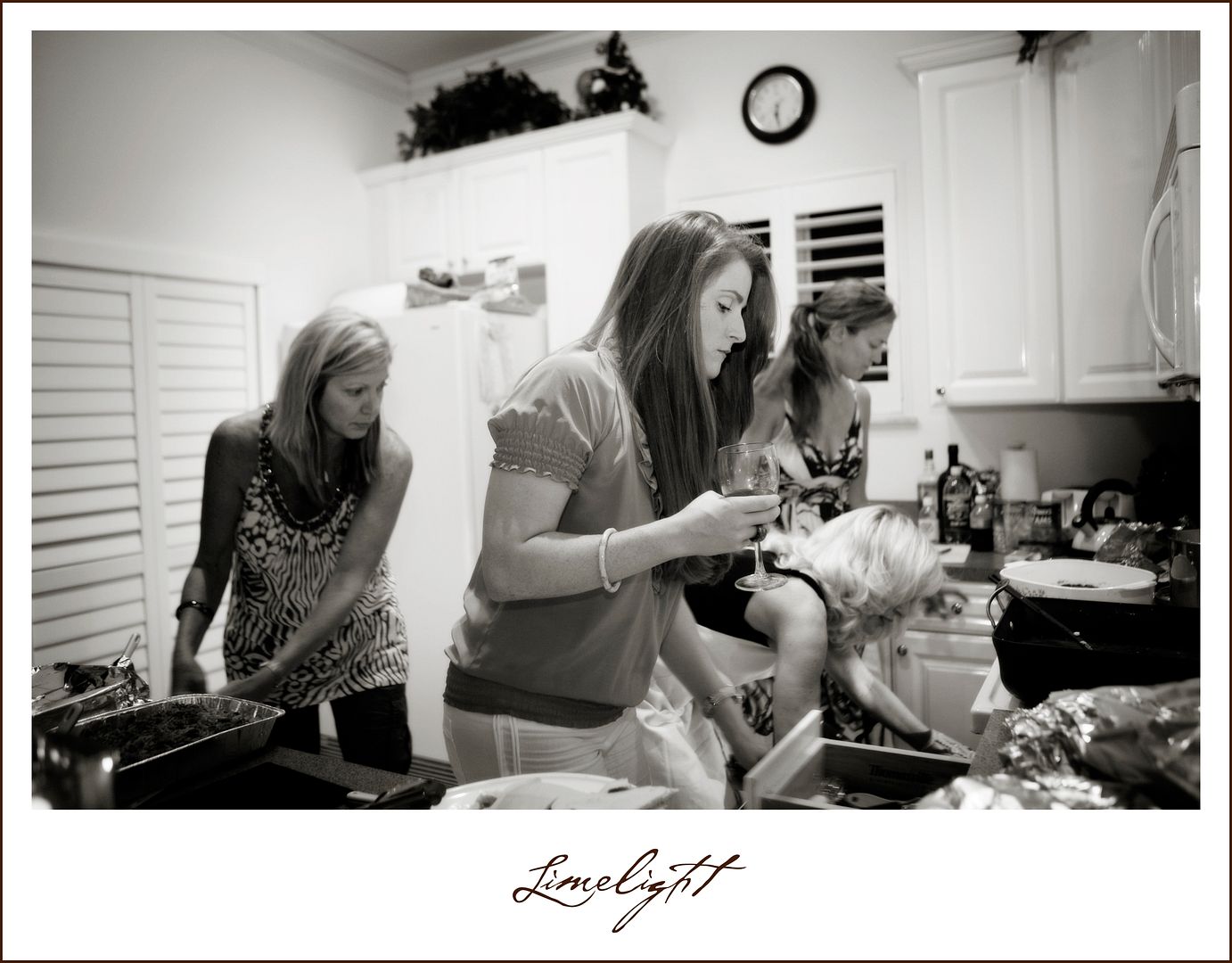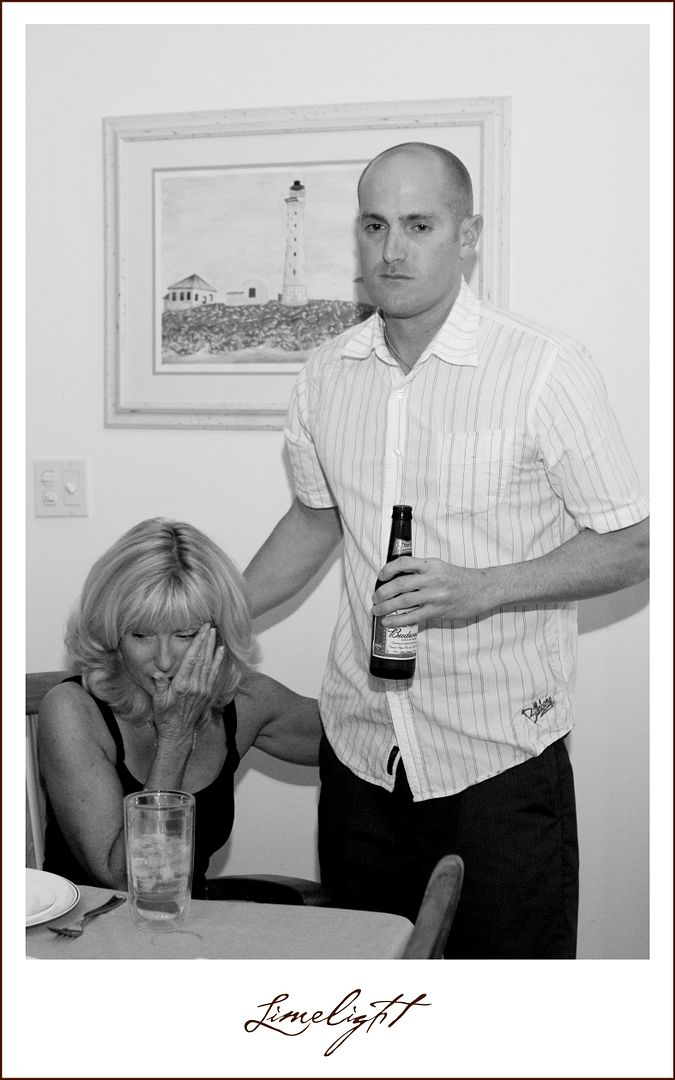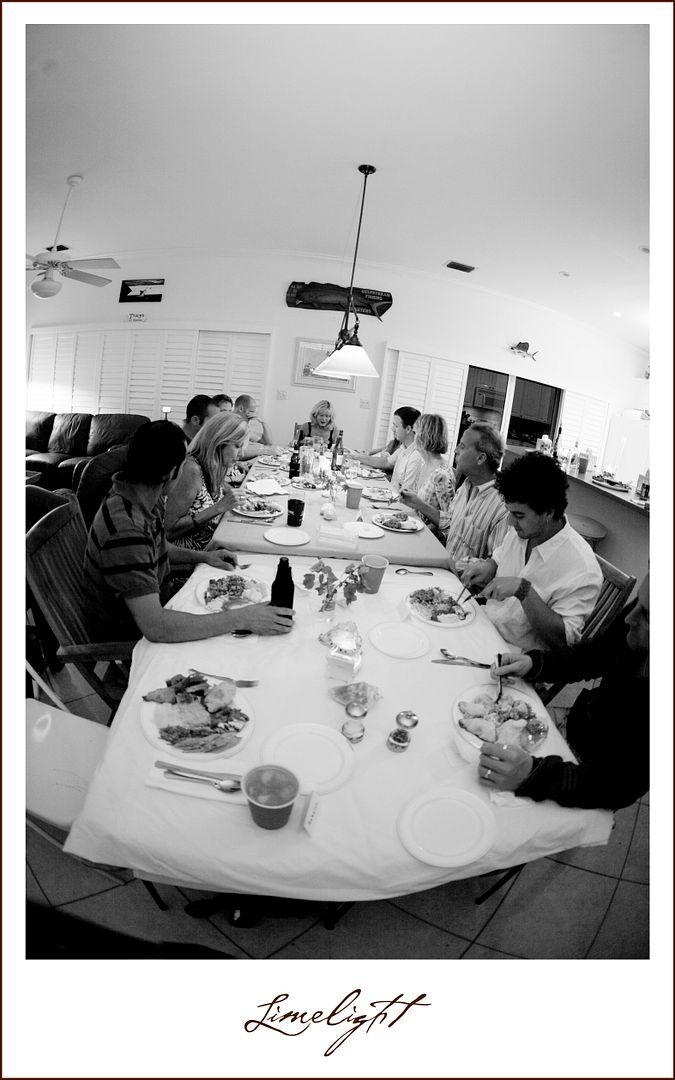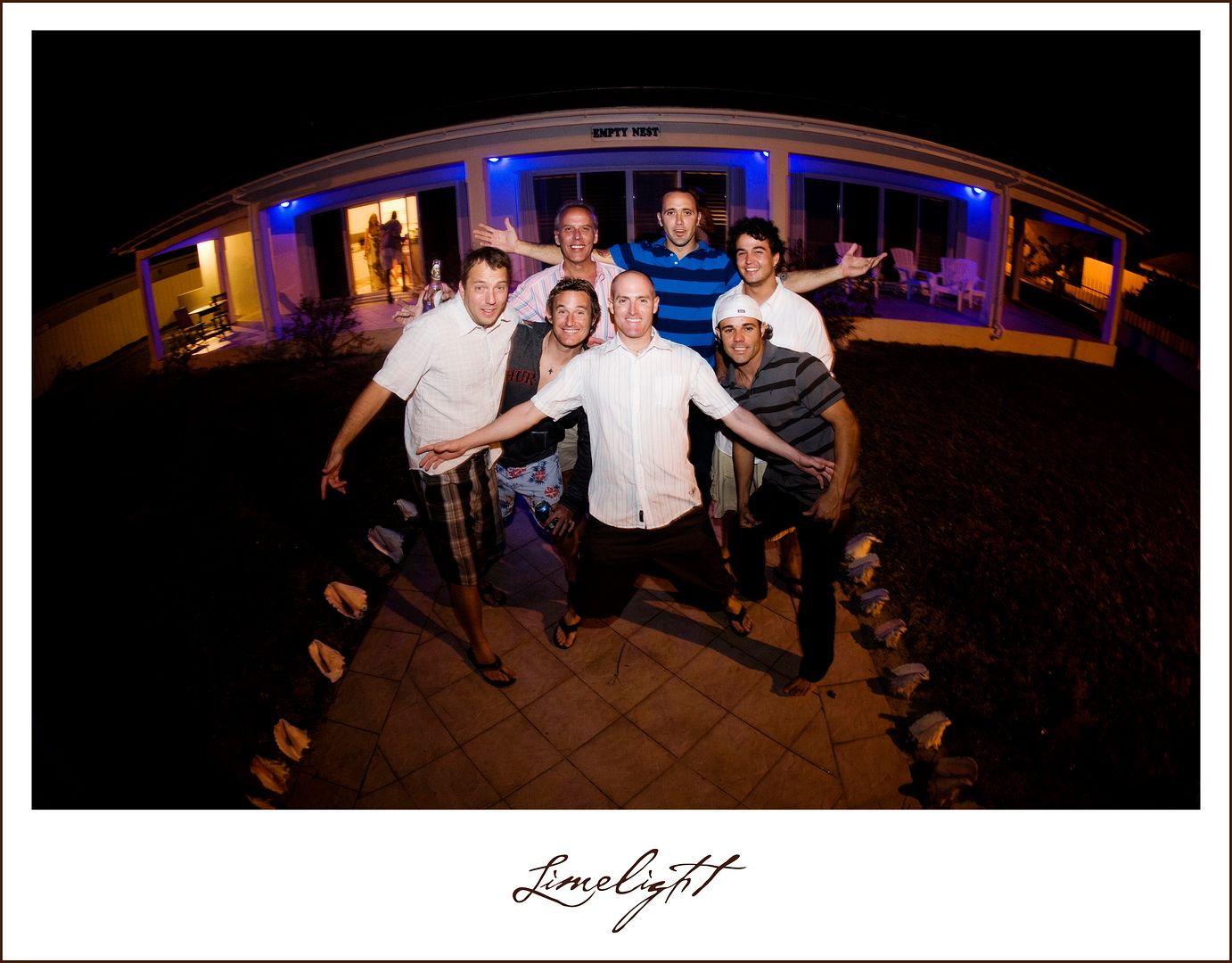 When I went to my room at
Bimini Bay Resort and Marina
to check in for the evening I was treated to a welcome bag filled with goodies to enjoy on the island. These bags included everything from brightly colored beach towels, to sunscreen to custom drink coolies embossed with Lani and Wes's wedding logo.