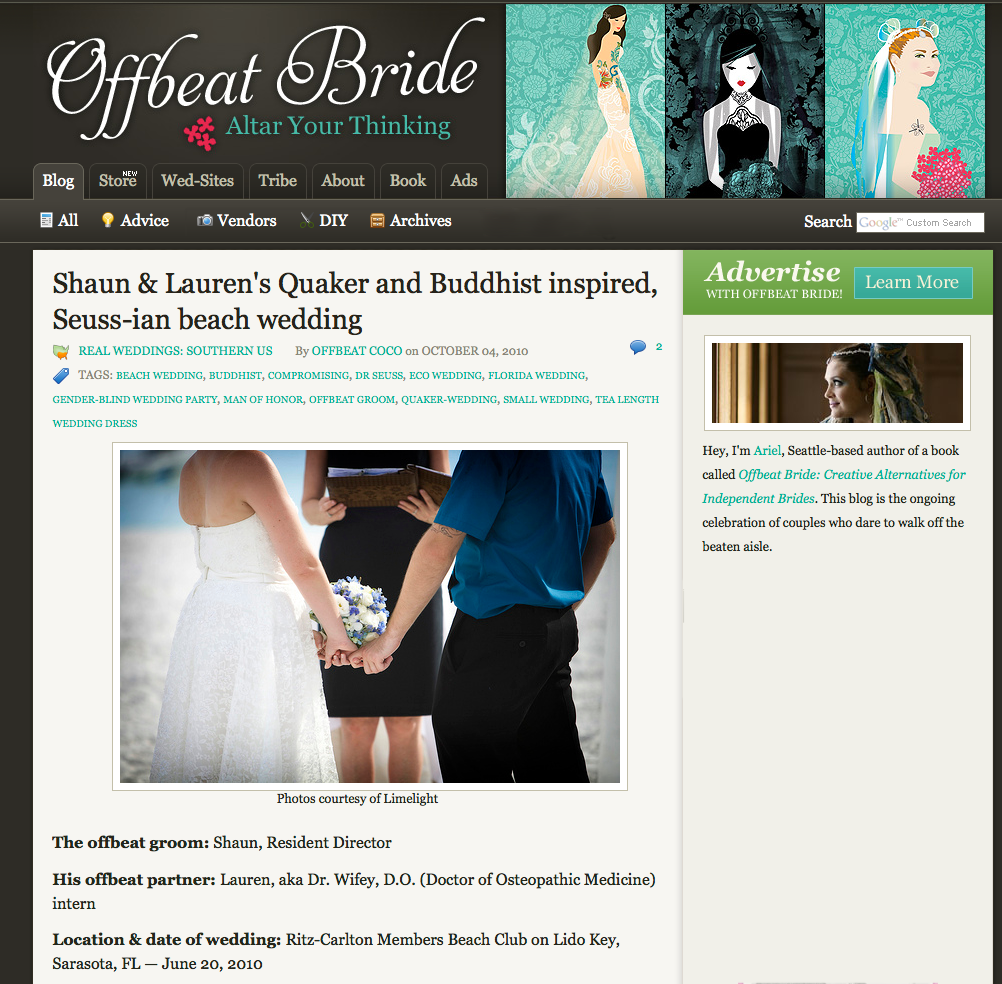 Thank you to
Offbeatbride.com
for featuring
Lauren and Shaun
's wedding this week!
Offbeatbride.com
website launched on
January 1st, 2007
to support the release of Seattle author
Ariel Meadow Stallings
' book,
Offbeat Bride: Creative Alternatives for Independent Brides
.
What initially began as a book promotional project slowly grew into a completely different beast — a blog updated daily with tons of photos from real people's really offbeat weddings, advice, and inspiration for couples who are working their asses off to create authentic weddings full of intention and personality. It's now our pleasure to serve up inspiration for over 200,000 readers every month.
If Offbeat Bride's ethos had to be boiled down, it would be this:
We aim to provide positive encouragement to couples who are trying to retain their identities through the drama and pressure of wedding planning.
We believe that no two weddings need to look the same, because no two couples are alike.
We believe that your wedding isn't a contest — there's nothing to prove except for that you love your partner.
We love really awesome photography.
We want to prove that online wedding planning communities don't have to be snarky, bitchy places where women decree each other tacky.
We support couples all along the nontraditional spectrum — from beautiful hardcore freaks & geeks all the way to what we affectionately call "Offbeat Lite." Your wedding should be a reflection of YOU, not other people's expectations or tastes — that includes us!
Thank you to
Offbeatbride.com
for featuring
Lauren and Shaun
's wedding this week.