Georgia Watson of
Weddings by Georgia
planned and coordinated the wedding and this insight to share: "Ashley and Adam came to me early in their planning with an overflow of excitement and energy. Ashley was ready to dive into details and talk about all of the aspects of what she was dreaming of for her wedding. She is a romantic and loves color (especially pink roses peonies). She appreciates the need to add vibrancy to her event space AND loved all the traditional elements of a reception. After lots of face to face time, emails and phone calls, it all came together so nicely. With a meshing of her loves with what is traditional, we created a wedding filled with pinks (light to dark), black, silver, and of course her favorite dancing shoes!"
Ashley and Adam got ready at the
Westin Tampa Bay
, were married at the
Chapel by the Sea
and celebrated at
The Rusty Pelican
. The other amazing vendors included:
Band ~
DeLeon Entertainment
Cake ~
Chantilly Cakes
Florist ~
Northside Florist
Hair and Makeup ~
Irina Bilka
Photobooth ~
ShutterBooth
Wedding Gown ~
CC's Bridal Boutique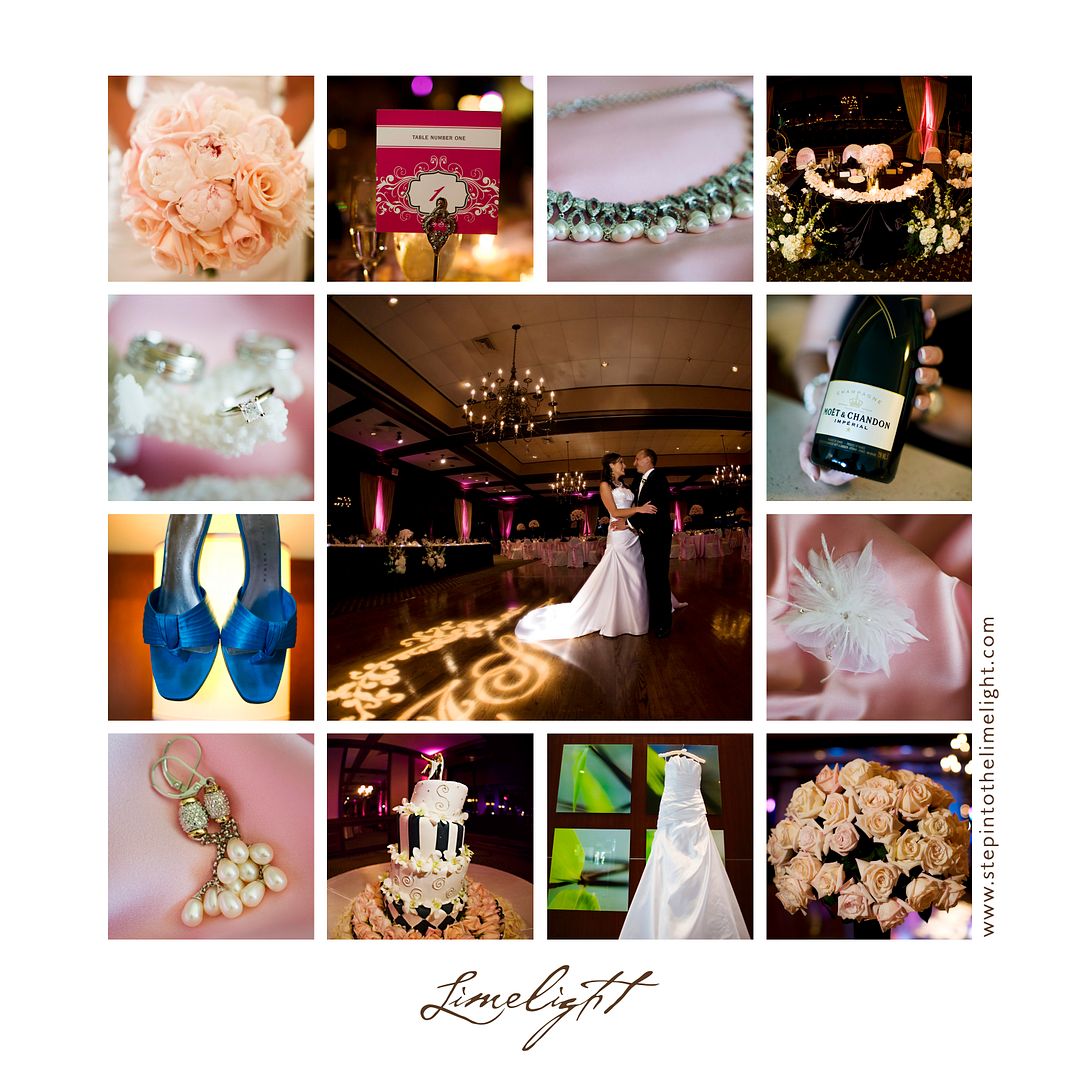 In a land far far away…
Well a least far away from family and friends… Ashley was invited on November 13th to attend a hockey game. The St. Louis Blues were not playing that night, but all Ashley thought was; "Well…. this game will be something for me to do." So she delightfully accepted the invite.
Adam who was invited to the same hockey game, also accepted his invitation to attend. Only Adam was pumped to see the Detroit Red Wings take on the Tampa Bay Lightning.
They both had no clue what this particular hockey game would have in store for them.
When they first met, their first few moments at the game were, well a little bit awkward. Adam bombarded Ashley with personal questions. Meanwhile Ashley was contently watching the kissing camera on the big screen, trying to ignore Adam. It didn't take long before Ashley figured out that Adam's relentless questioning was an attempt to get caught on the kissing camera, so he could steal a kiss. Although he tried, they we not caught on camera.
Adams persistent questioning quickly began to pay off. In an instance, Ashley and Adam discovered they had one major thing in common. Despite living in Florida, they mutually loved to ski/snowboard. After Ashley shared that she regularly skis in Jackson Hole Wyoming, and Adam showed his scars from snowboarding, needless to say, they were both impressed.
Sparks flew so strong that it led to a wedding two years later on November 13th in 2010. This will mark the first day of their marriage. The same day in November also is the anniversary of the day when Ashley first laid eyes on Adam.
Side Note: Some time later, Adam will still not admit his attempt in trying to get him and Ashley caught on the "kissing camera." Ashley still does not even remember who played at the hockey game, or the final score.