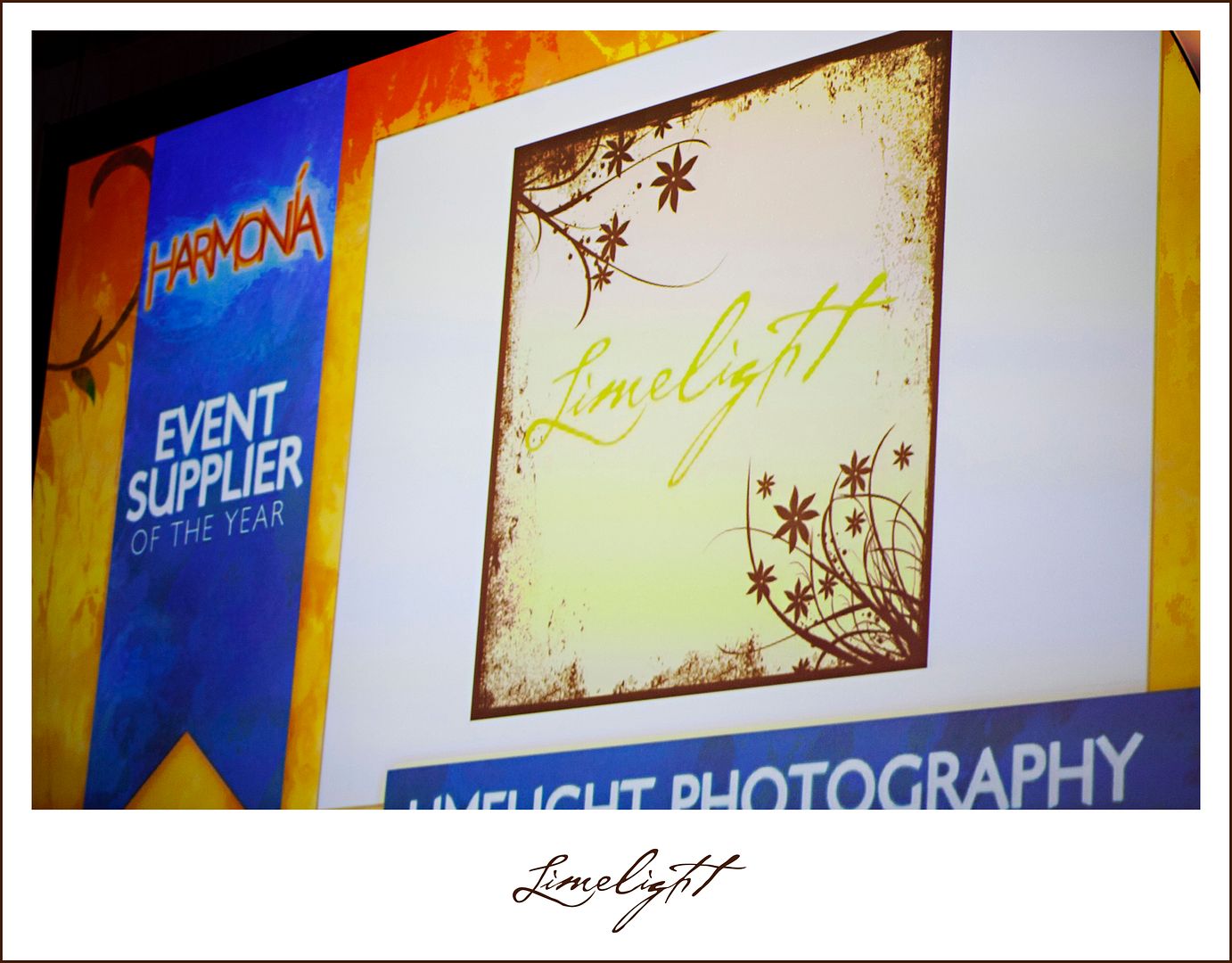 The Event Solutions Spotlight Awards are an annual awards presentation dedicated to recognizing the best and the brightest event professionals in the industry. The Awards are presented in a variety of categories and honor both individuals and companies for their body of work in the previous year.
The Spotlight Award process is conducted in three phases over the course of 6-8 months: submitting nominations, selecting finalists and industry-wide voting to determine the winners, who are presented their awards in person a the annual Spotlight Awards event at the Event Solutions Idea Factory.
Since the program started in 1998, many of the industry's most talented individuals and companies have benefited from the excitement and recognition that goes with being a finalist and/or a recipient of one of the awards. For some it has been a career-altering event in terms of elevating one's status as an industry leader.
Limelight Photography was selected as Event Supplier of the Year!!! This Spotlight Award was presented by Event Solutions to the event supply company that supplies products to other event companies in a manner that consistently results in superior event support.
Who Should be Nominated:
• Companies that Supply Products to Other Event Companies
• Companies that Supply Specific Services to Other Event Companies

Judging Criteria:
• Creative Problem Solving
• Product Quality
• Customer Service
• Consistent Performance
• Innovation
• Meeting and Exceeding Client Expectations
• Quality Control




This was a HUGE honor for Limelight Photography to be recognized on a national level! We are the only photography studio to win this award! Wining this award is like wining an Academy Award for the event industry!


Can you tell I am EXCITED!!!




Here I am with Shannon Wilson of Table 6 Productions who one Event Planner of the Year three years ago.


Here I am with Heather Allen of Table 6 Productions who one Event Planner of the Year this year.

The Tampa Bay area had the strongest showing of any city! Winners from our area also included:

Entertainer of the Year: Josh Walther of Inspire Entertainment




Rising Star: Zoë Gallina of Botanica International Design Studio and Zoë Gallina Event Styling and Coordination




Venue of the Year: The Florida Aquarium represented by Jason Carroll




Wedding Planner of the Year: Heather Allen of Table 6 Productions