Congratulations to Erica and Tim!
A little on how they met:
"On August 19, 2009 my friend and co-worker Caity wanted to go out to downtown Ft. Lauderdale for girls night out. It had become a regular Wednesday night outing for us that usually consisted of drinking and a late night pizza run. I got ready and meet at Americas Backyard, little did I know this night was not our regular girls night out.
As soon as I walked in I saw Caity with a group of people that she had invited from Target, with that group was Tim. As I started to blush, I walked over and said hi to everyone and decided to set my sights on drinking and dancing to avoid any awkward one on one conversation with Tim.
Lucky my plan didn't work and we were shortly engaged in a deep get to know you conversation. After hours of talking, getting to know one another, teasing him on drinking slow and forcing him to chug beers he said that he had a bet for me. Intrigued by his proposition I agreed. Tim proceeded to bet me that we had the same birthday and if he won I would give him a kiss. Thinking that it was the weirdest bet ever and that the chance of us having the same birthday was next to none, I agreed. We decided to put our IDs on the table at the same time and sure enough he was right!! As I stood there stunned that our birthday's were both December 8th and just a year apart, Tim laughed and said why don't we start out with a first date and go from there…."
These two said their "I do's" on St. Patrick's Day at the Ocean Key Resort in Key West. This wedding was packed with fun, taste, and elegance thanks to these amazing vendors!
DJ ~ Eddie B and Company, DJ Ray Ramis
Cake ~ Ocean Key Resort
Caterer ~ Ocean Key Hot Tin Roof
Ceremony & Reception ~ Ocean Key Resort
Florist ~ Mama Flowers
Hair & make-up ~ Marie Pierre Styling
Live Band ~ Caribbean Junkanoos
Congratulations Erica and Tim! We are so happy for you!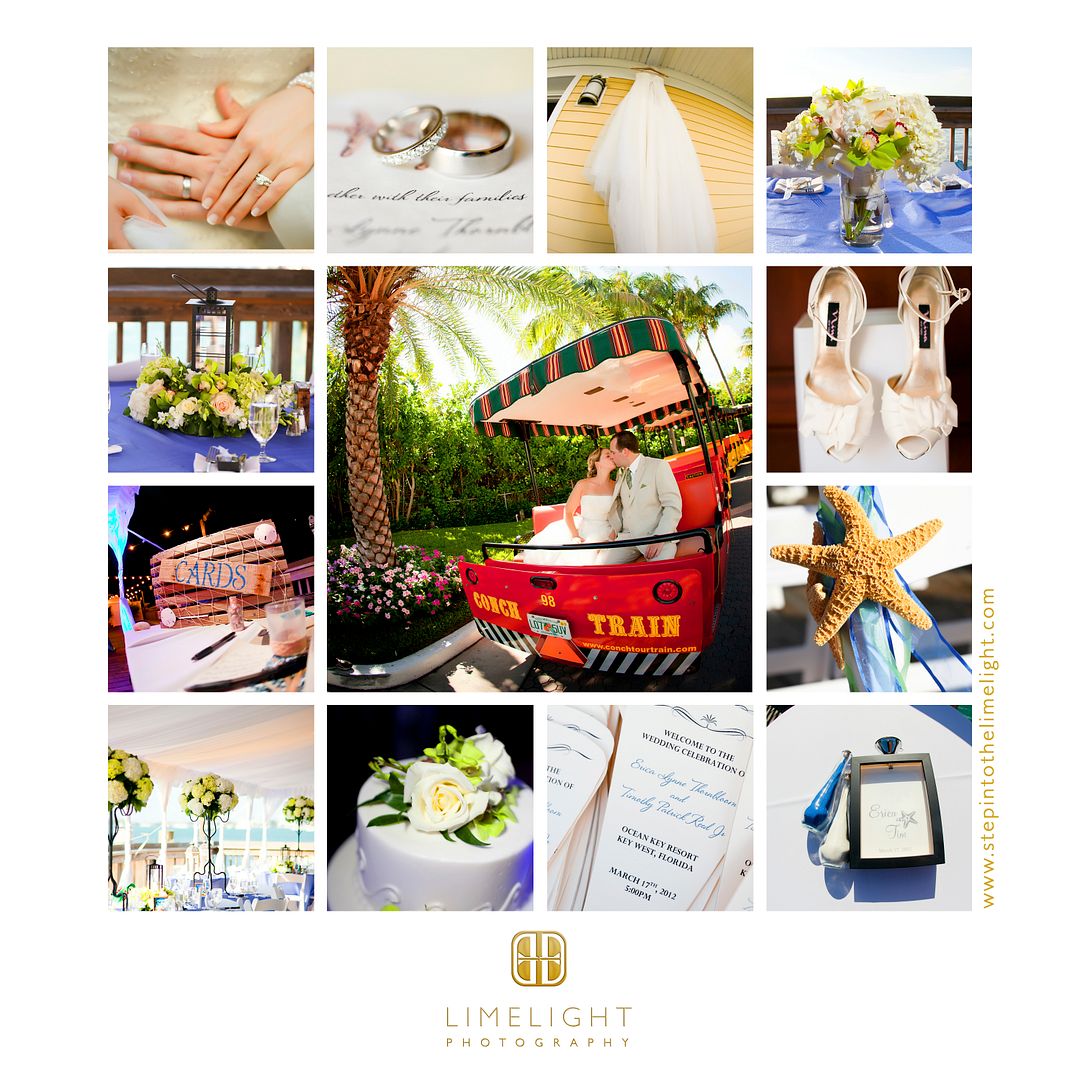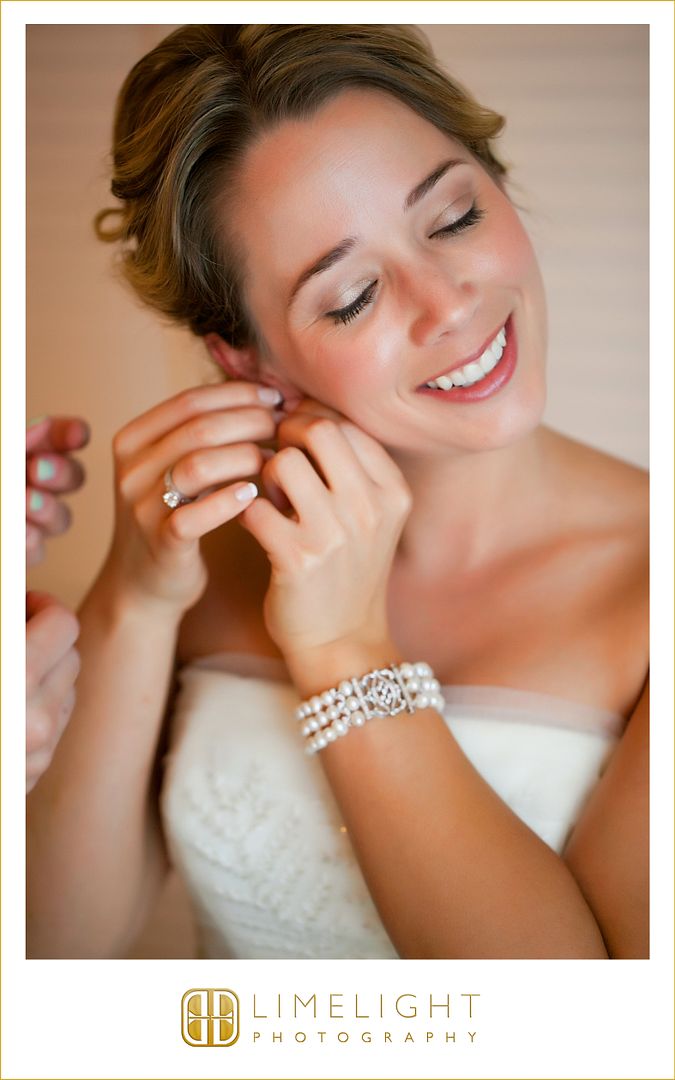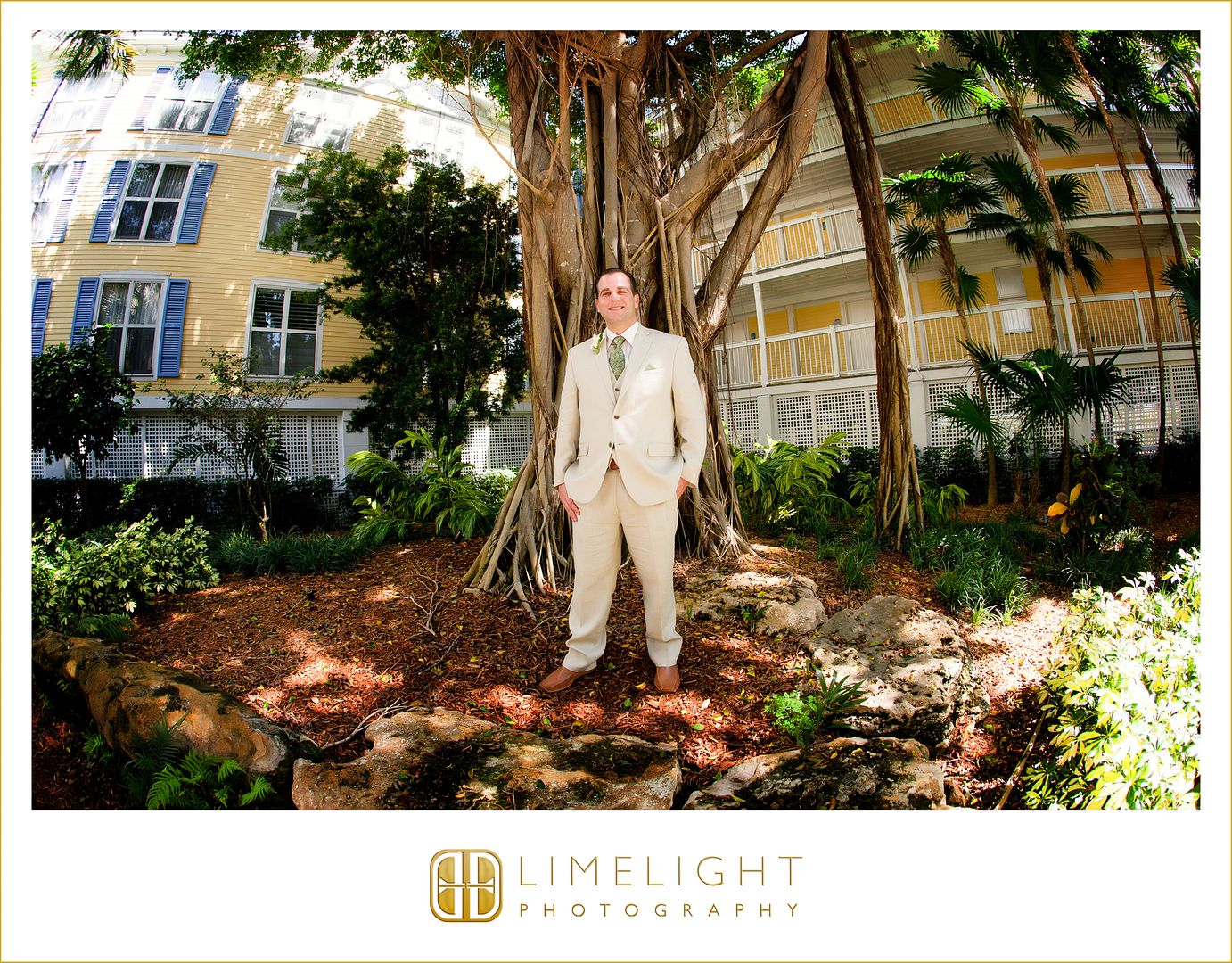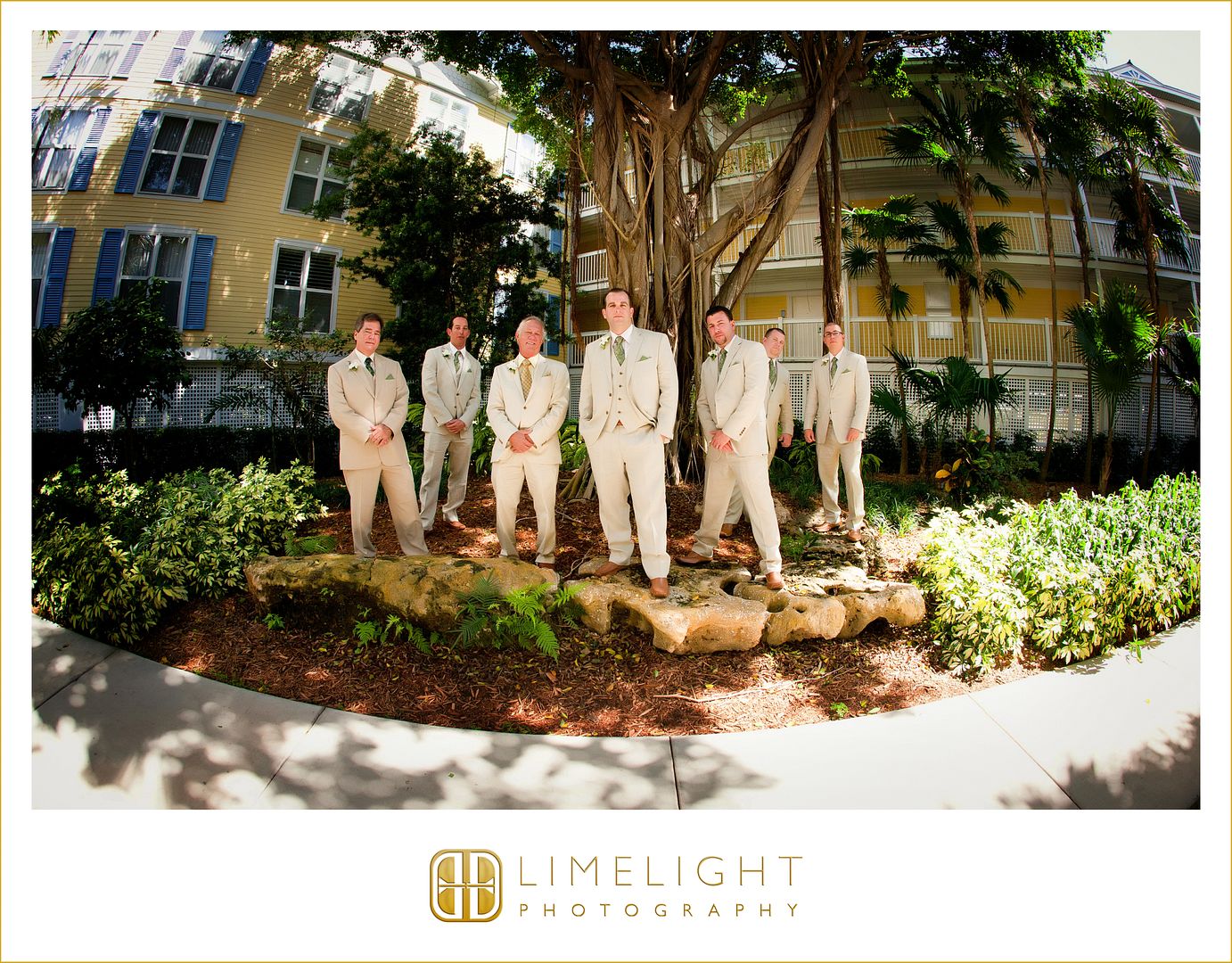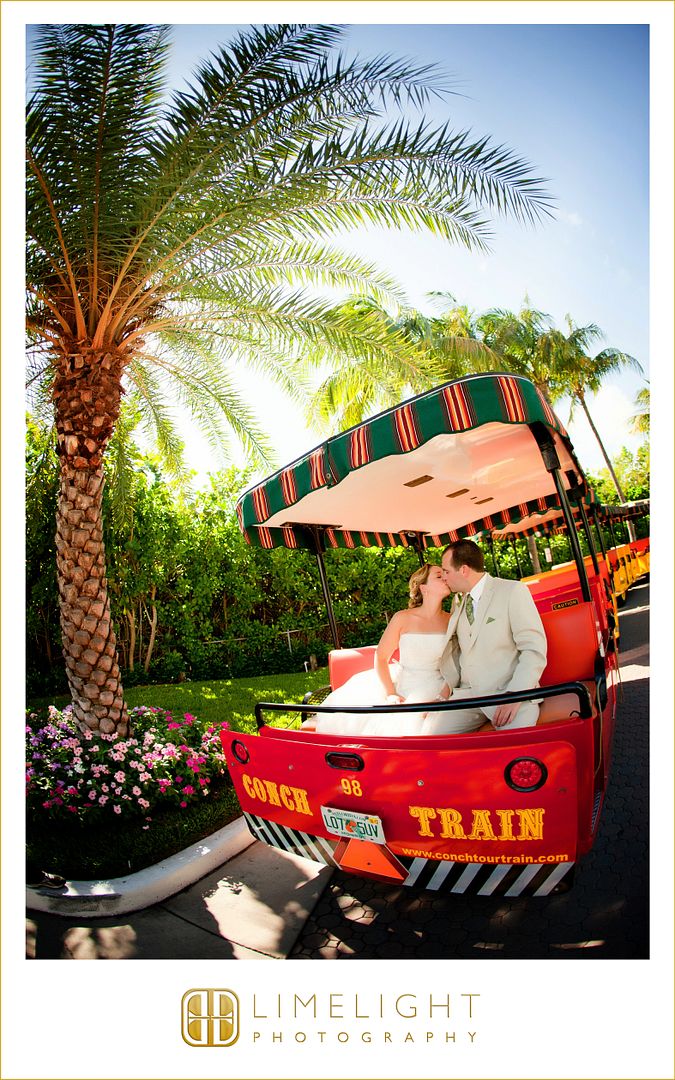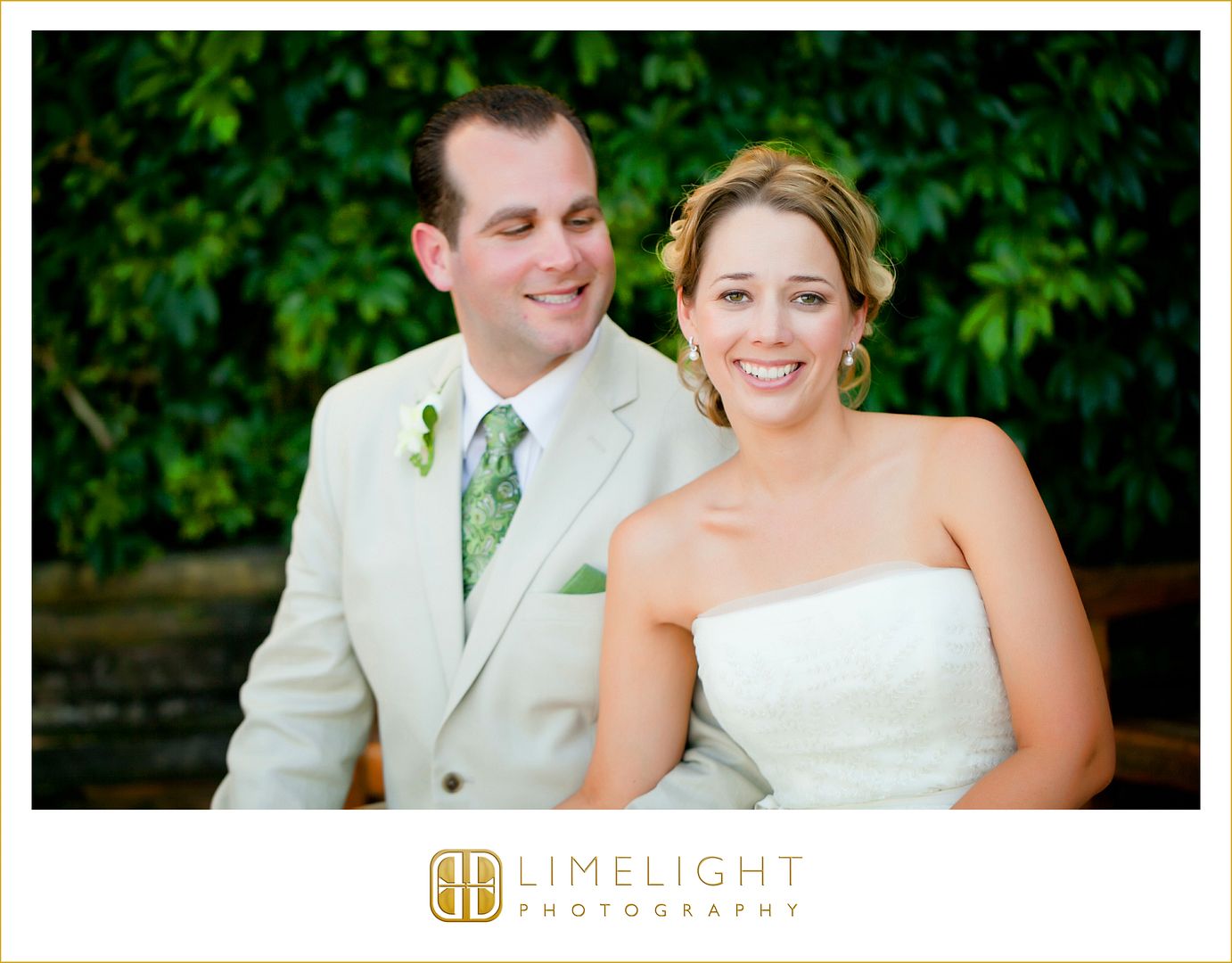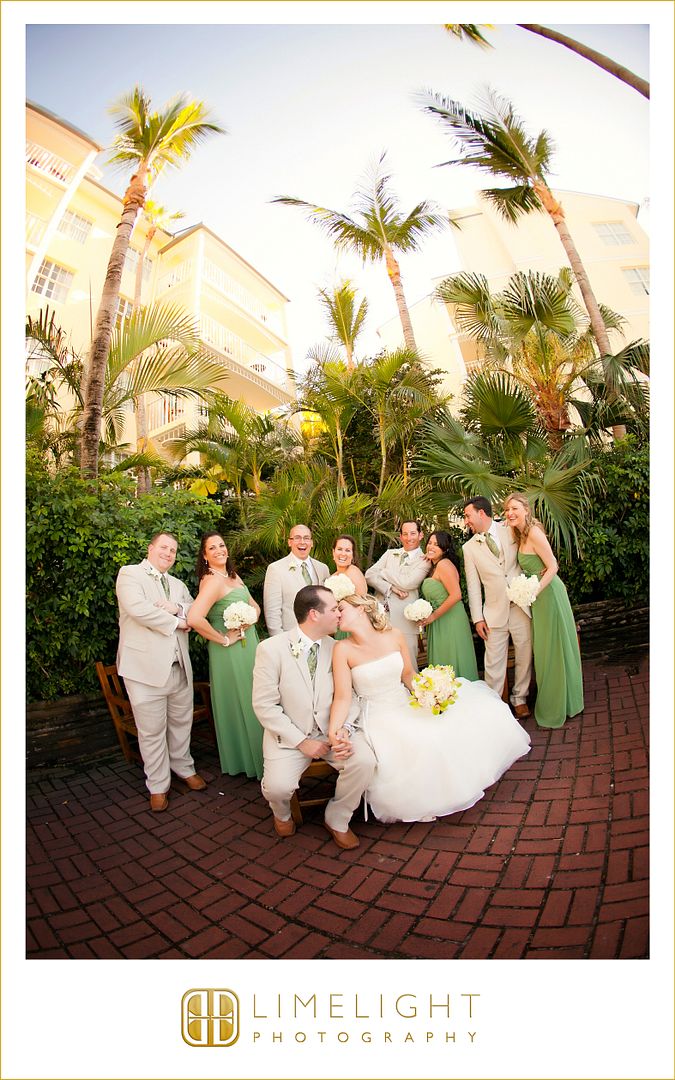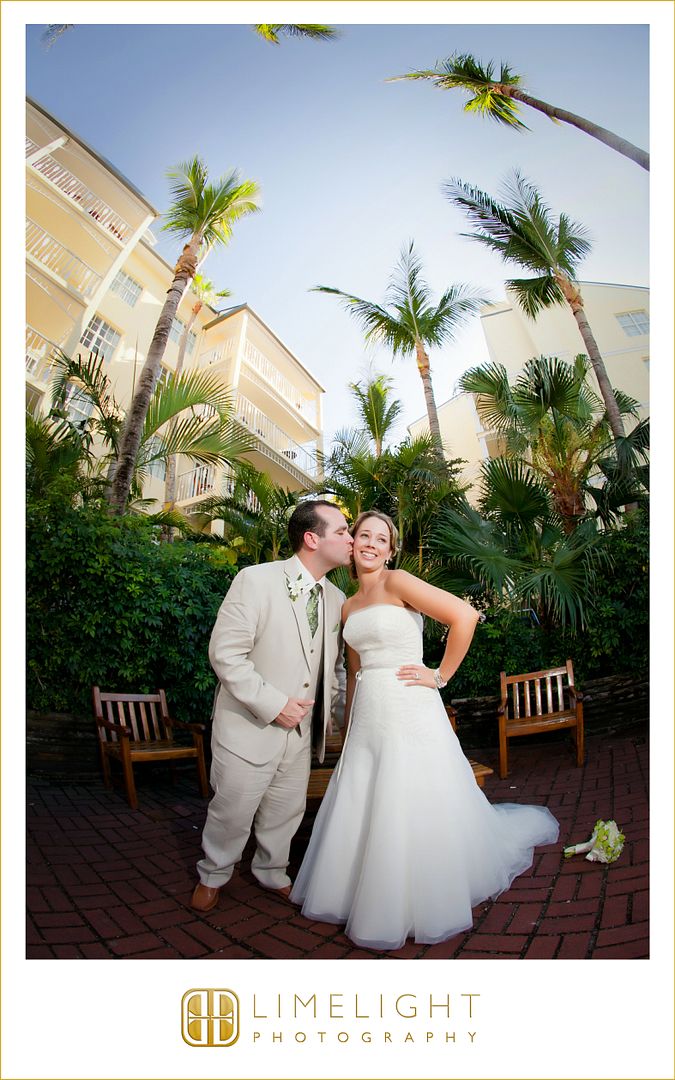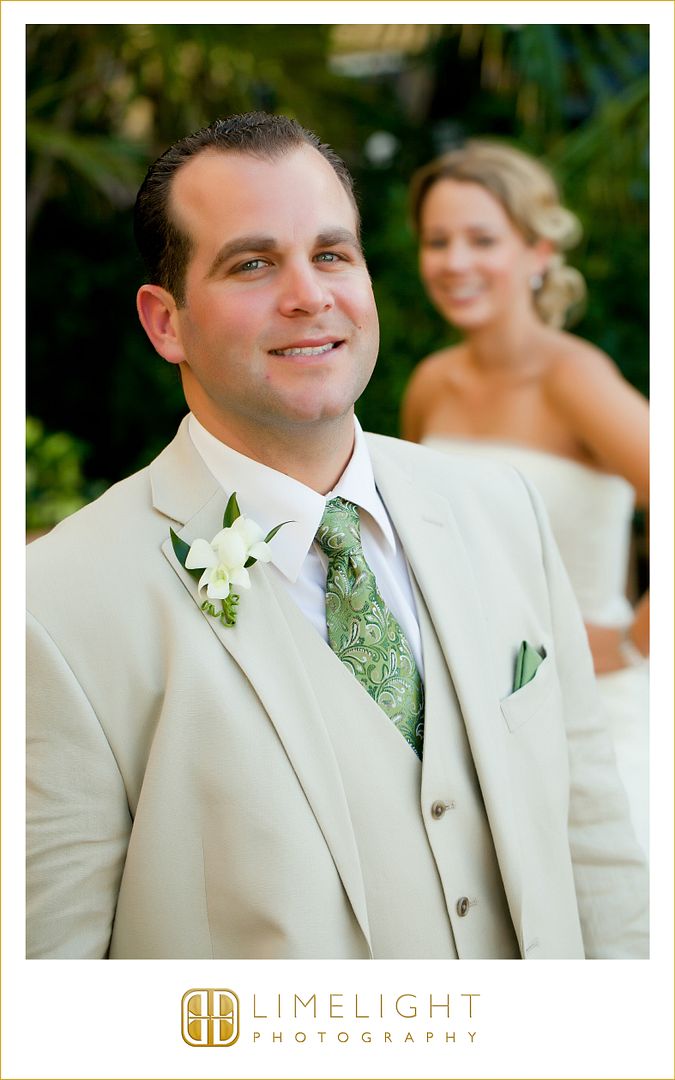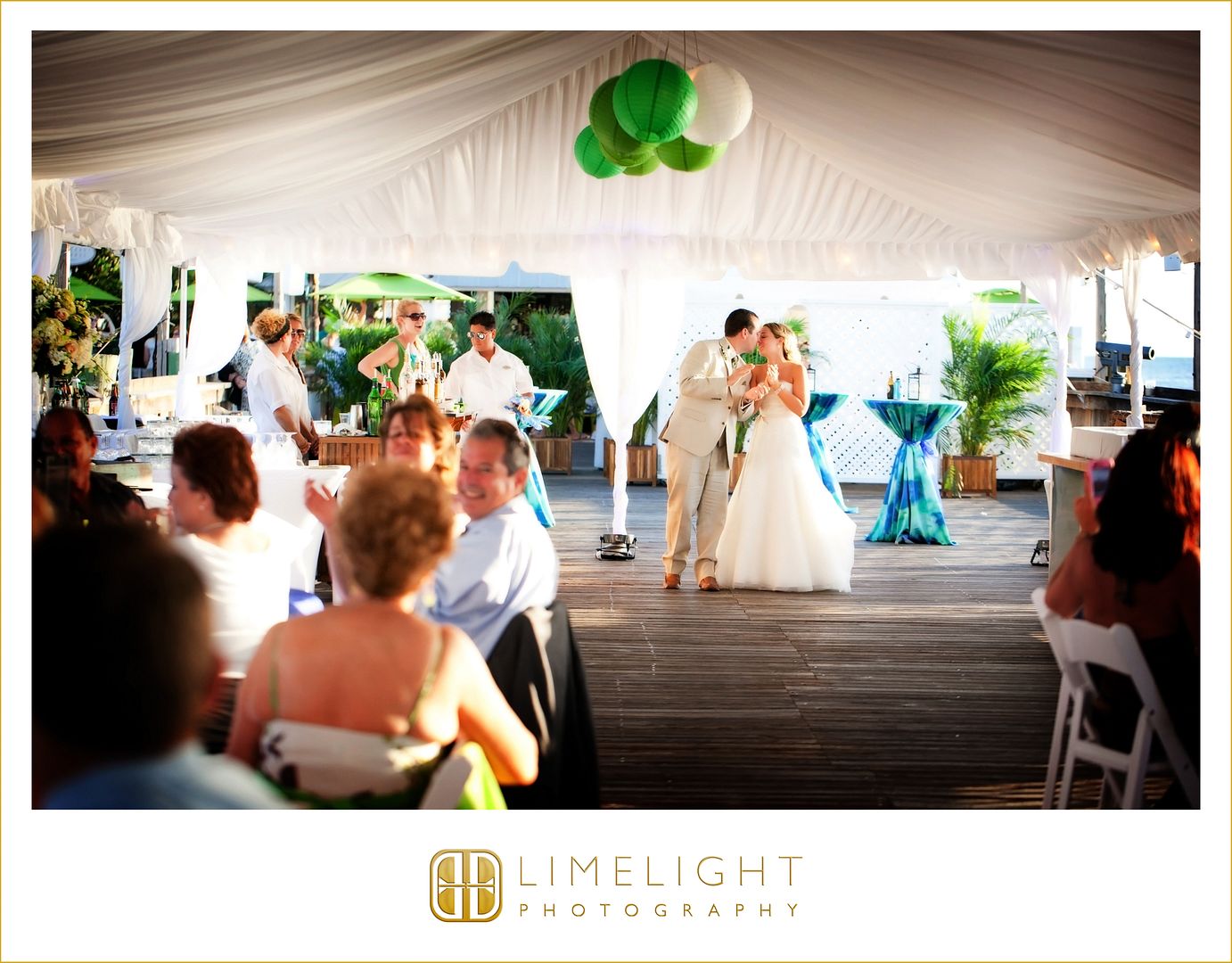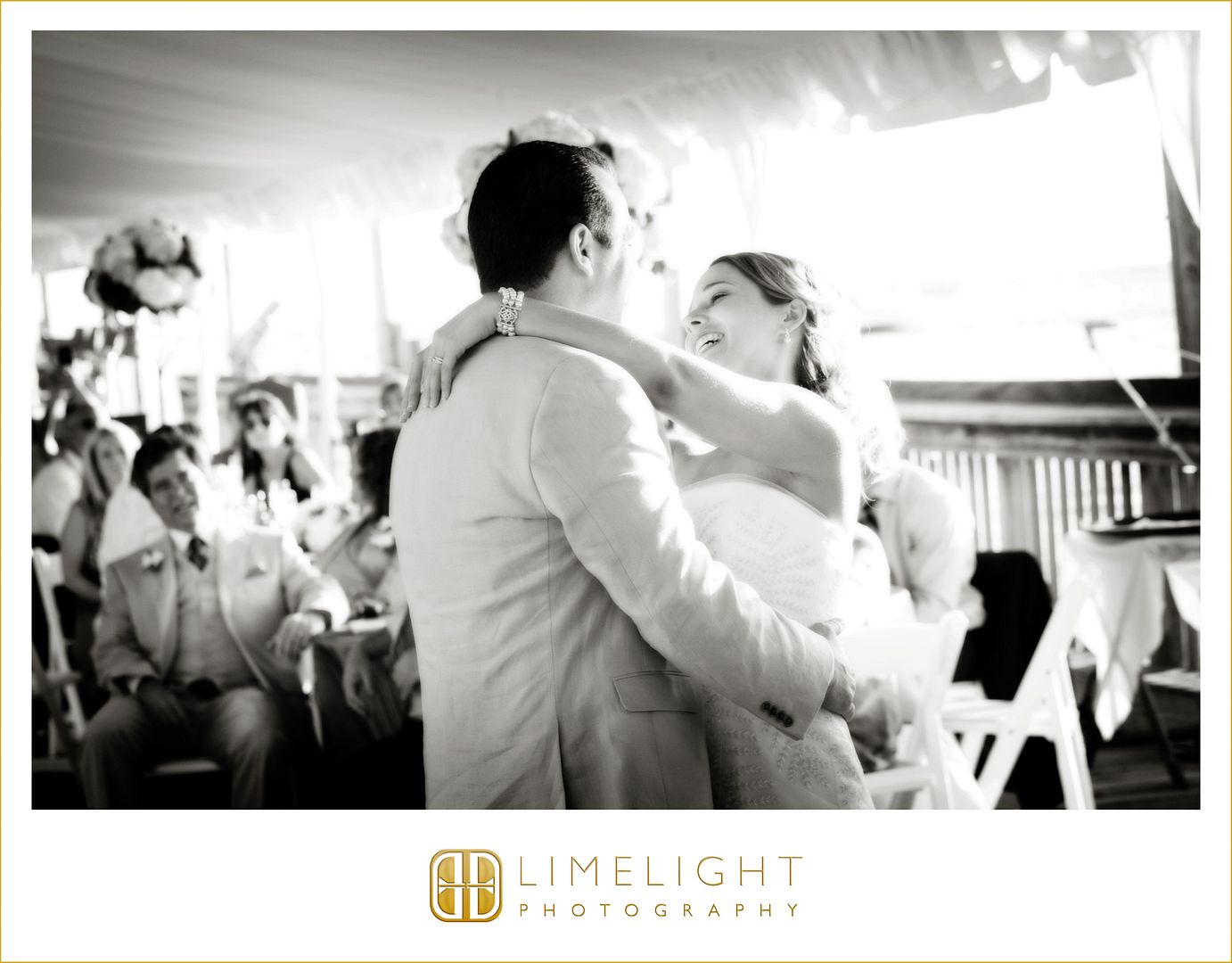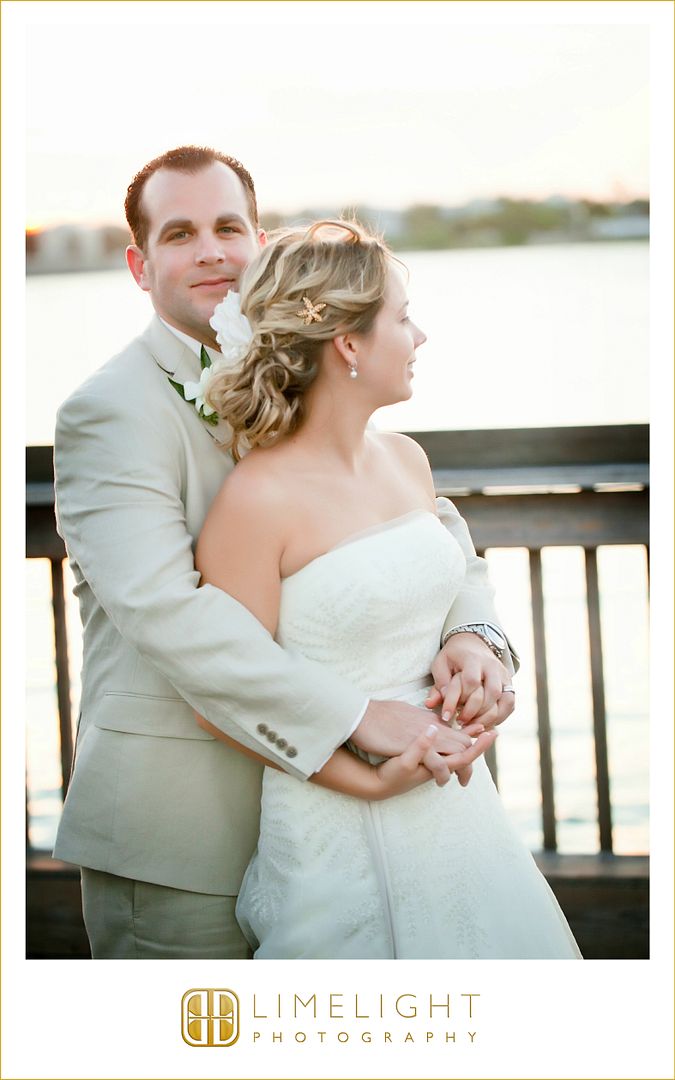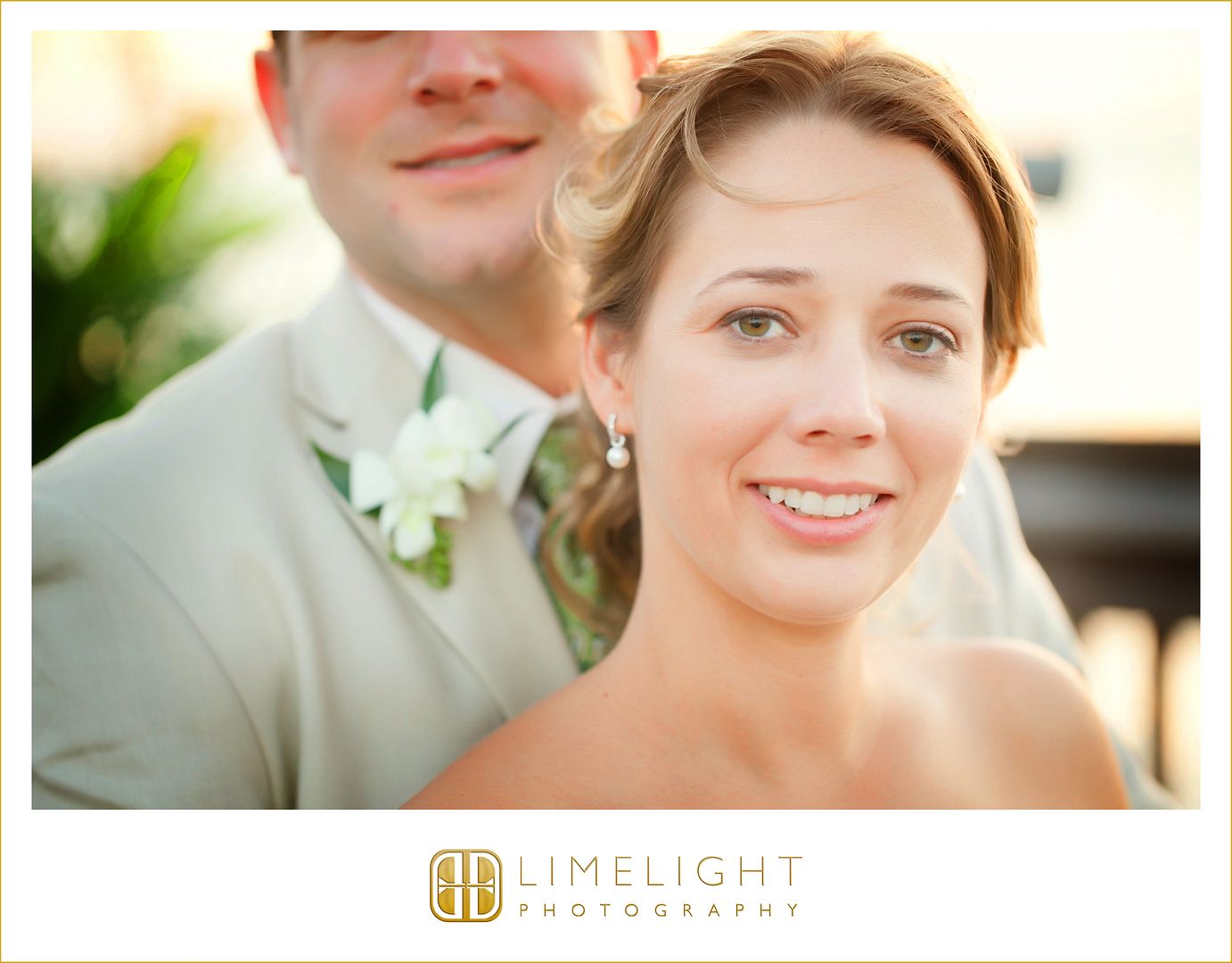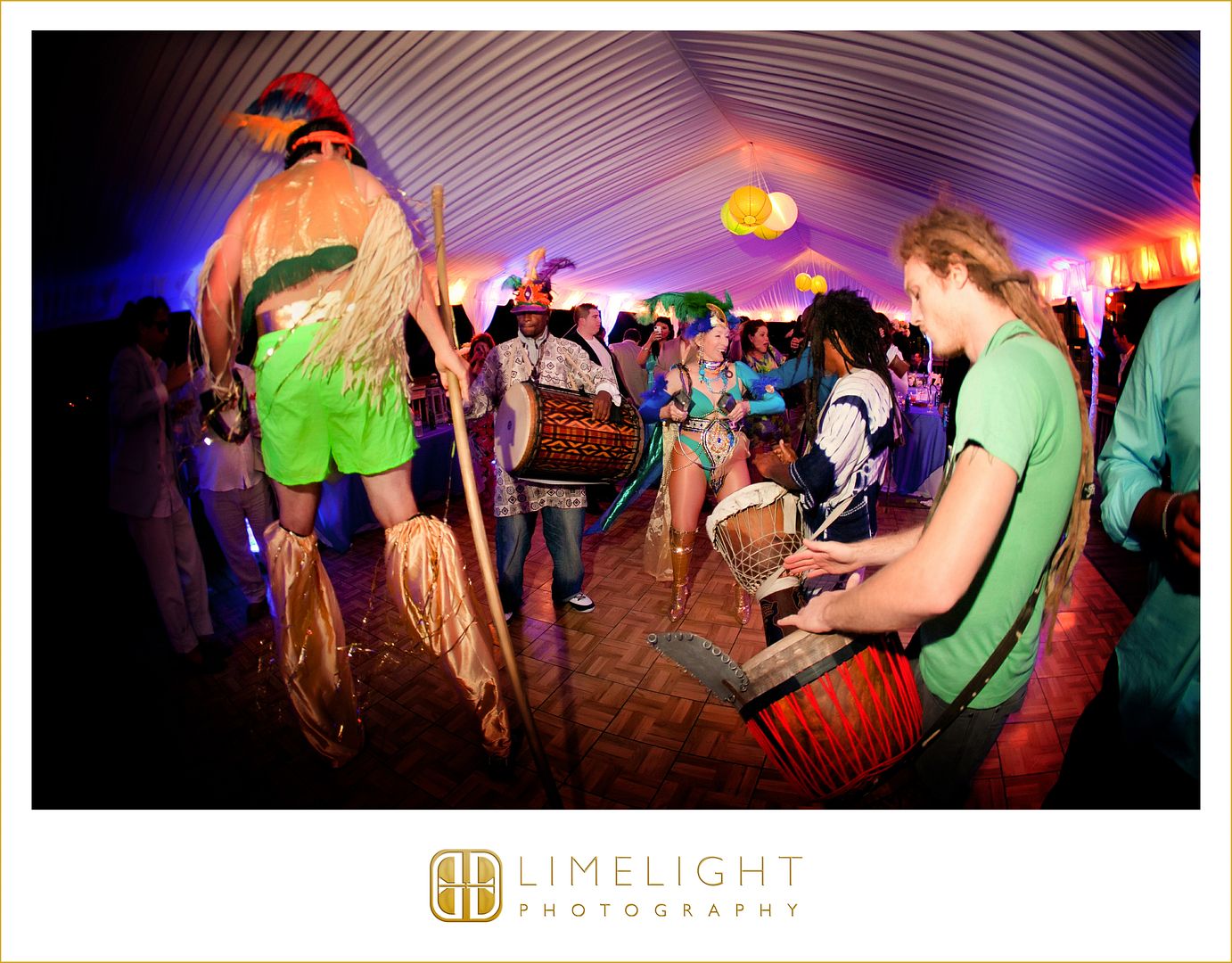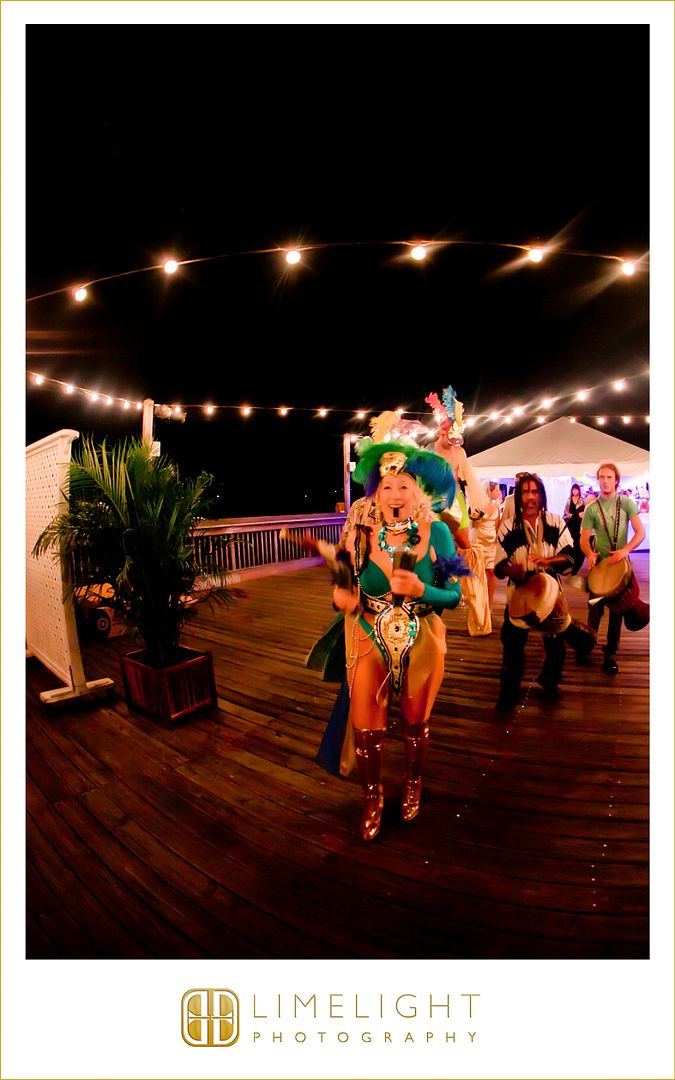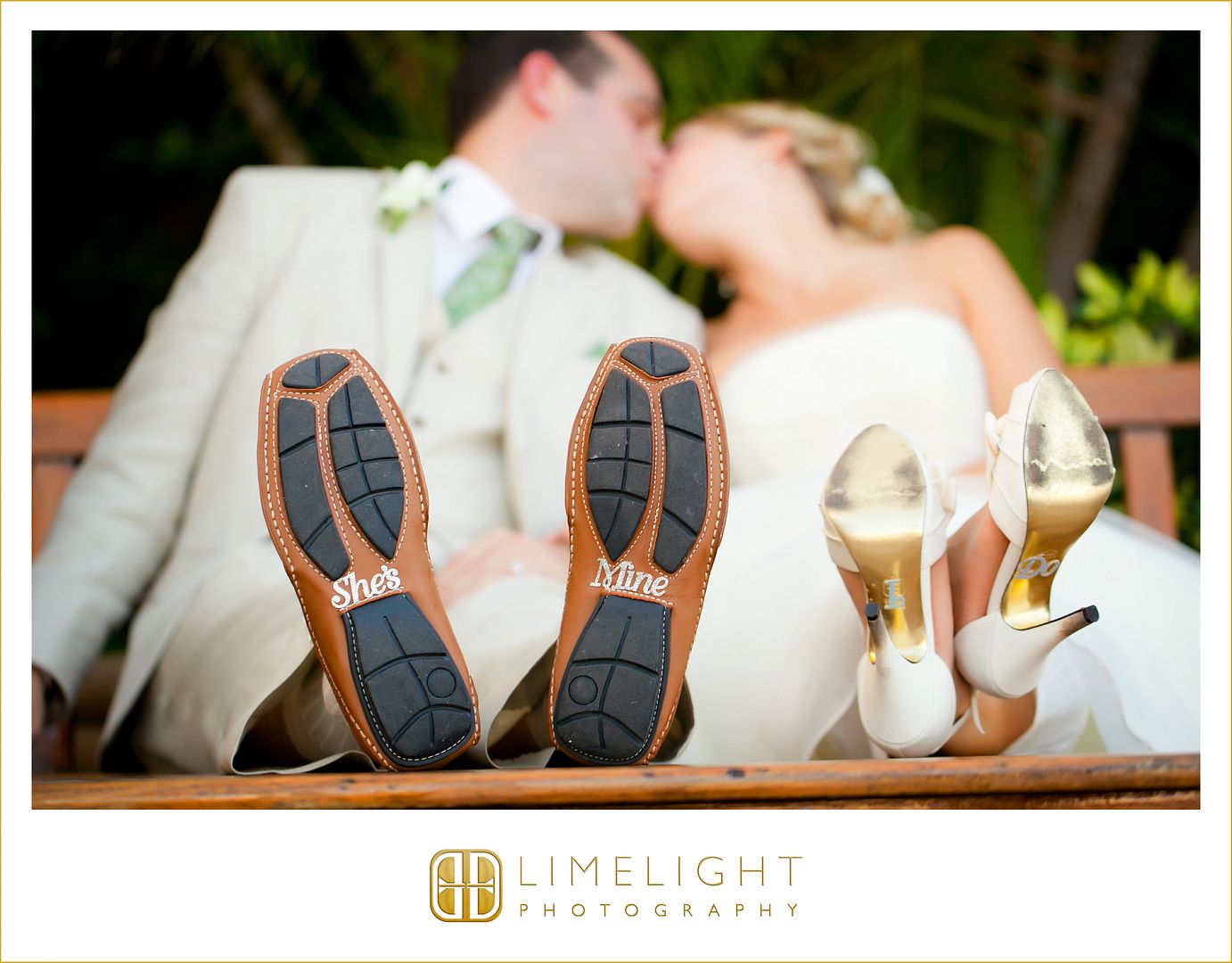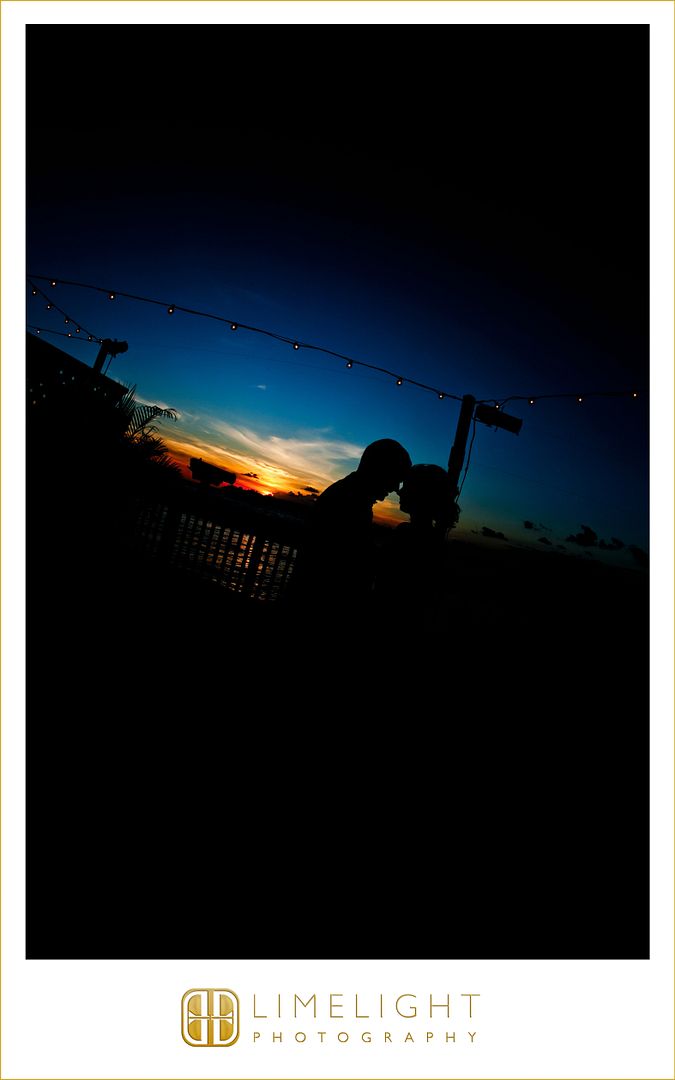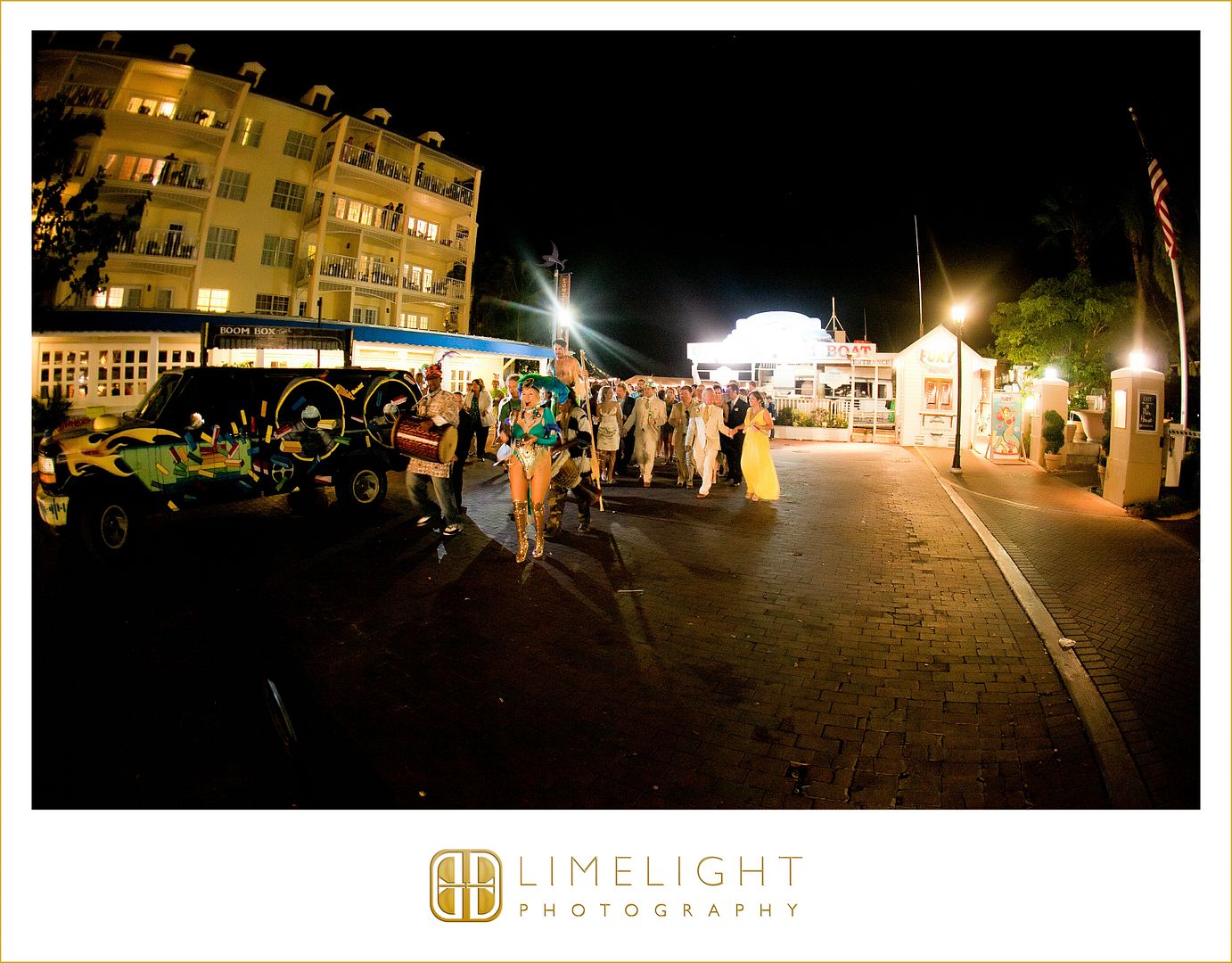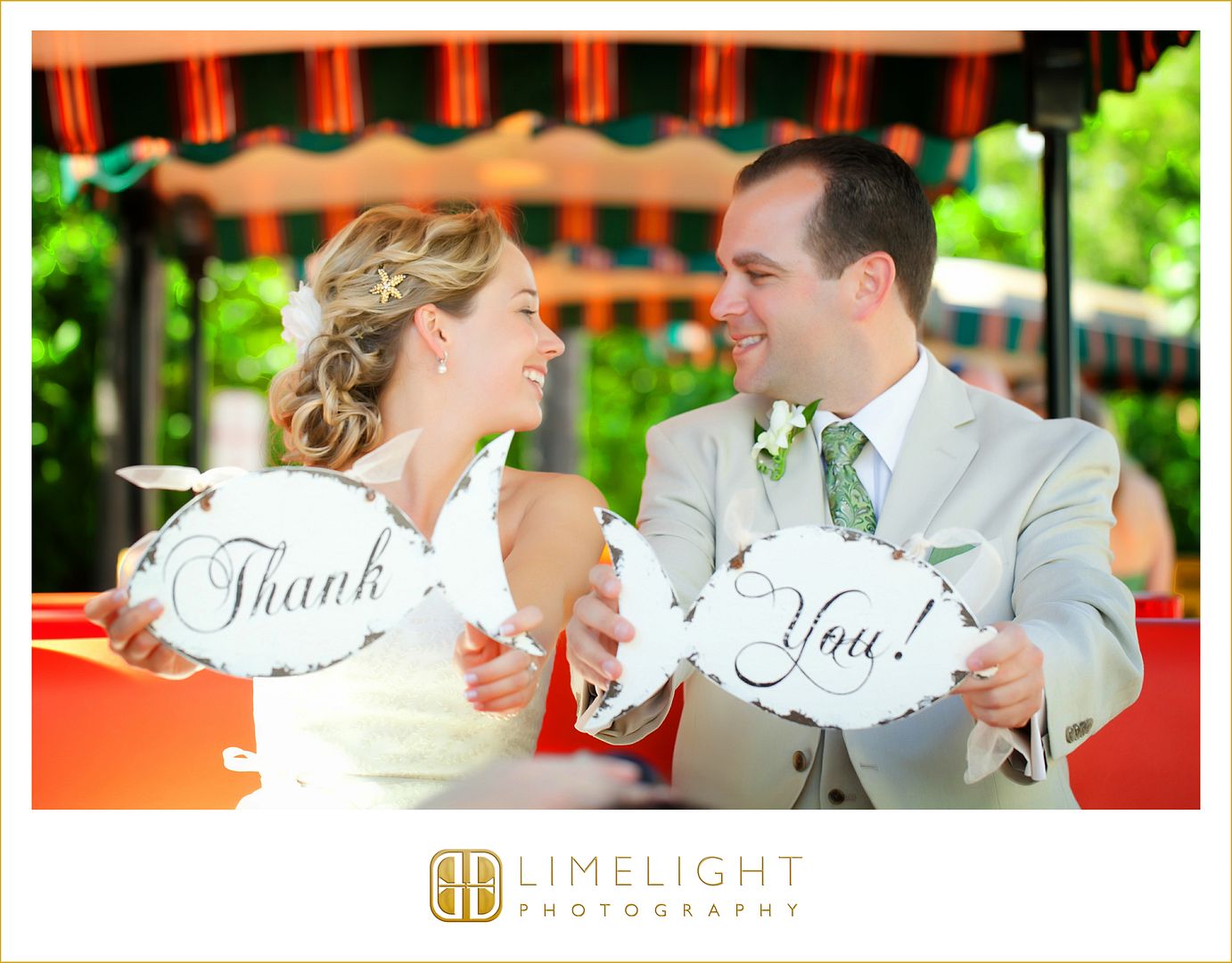 For more information on Limelight Photography, please visit,
www.stepintothelimelight.com